Thailand to introduce compulsory travel insurance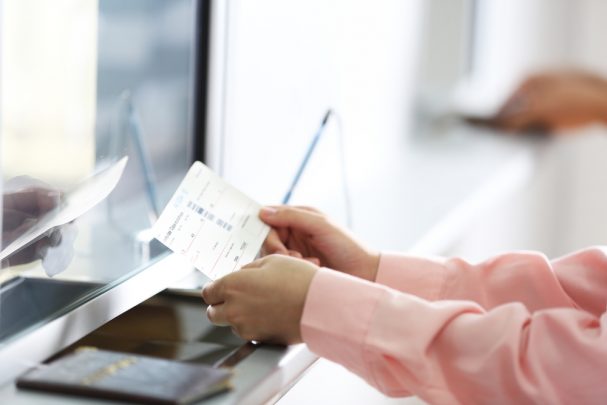 For some, purchasing travel insurance is at the top of the to-do list before a big holiday, for others, it's not done at all. But for those thinking about heading to Thailand in the future, it's worth noting that you may not be able to enter the country at all without proof you have travel insurance.
The Ministry of Tourism and Sports are reportedly deciding whether to make it compulsory for travellers to have travel insurance before entering the country, because of the amount it is costing the country.
According to Tourism Safety and Security Standards director Jaturon Phakdeewanit, it is costing state hospitals at least three billion baht each year, around $117 million, in medical treatments.
"We need to push this through as soon as possible because the problem is becoming more serious," he said.
If the proposal goes ahead, travellers would be required to show their travel insurance documents before being permitted entry into the country.
Ad. Article continues below.
According to Thailand's Bureau of Prevention and Assistance in Tourist Fraud, 80 foreign travellers died in Thailand in 2015, while 166 were injured.
The most common cause of death was road accidents, while boating and swimming accidents were another risk.
Read more: What to do if you need medical attention overseas
Young Australian couple, Emily Jayne Collie and Thomas Keating, had their holiday turn into a nightmare when their jet skis collided during a holiday in Thailand in February of 2017.
Collie died and her boyfriend was given a suspended one-year prison sentence and fined 5,000 baht ($189).
Ad. Article continues below.
Insurance Council of Australia's spokesperson, Campbell Fuller, says that Thailand's proposed new rule should encourage Australians to understand the important of travel insurance. 
"With the cost of emergency medical treatment overseas sometimes exceeding $100,000, travel insurance should be an essential purchase for any Australian heading abroad, regardless of whether it is compulsory," he told Travel at 60.
A survey conducted by Understand Insurance and Smart Traveller found that 8 per cent of Australians travelled overseas in the past year without travel insurance, while around half of insured travellers engaged in risky behaviour. 
"Travellers should buy insurance as soon as their trip is booked, and choose a policy that meets their needs and circumstances, rather than purchasing on price alone," Fuller said.
"The ICA believes a greater awareness of the importance of travel insurance may encourage more Australians to take out appropriate cover before they head overseas."
Will your travel plans change if this regulation goes ahead? Let us know in the comments section below.