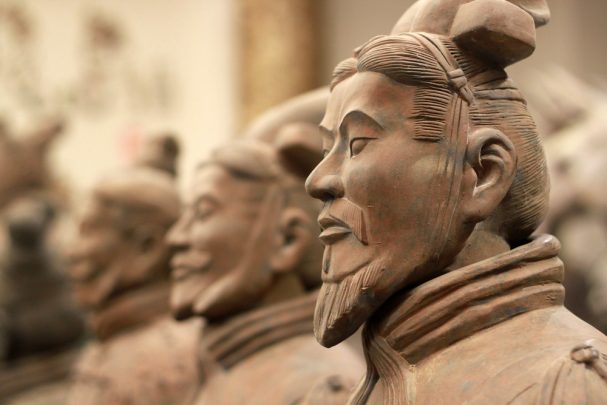 I wanted to see the Terracotta Warriors, but they weren't a must-do by any means. How wrong can one be!
John and I were blown away by the sheer size of the discovery and of the amount of time and expertise that has gone into the restoration of the archers, both standing and kneeling, cavalry, generals and infantry, found in three separate locations. Then there are the amazing horses, the carriages, the weapons.
My understanding was that the Terracotta Warriors had been found in situ, virtually untouched since their original burial. The real story is that after their ritual burial, in place of the human beings buried with previous emperors, they did lie in this state for some years. However, in the simplest terms, the graves were robbed for the weapons, and the roof set on fire. As earth and burning beams dropped on the emperor's army, they were destroyed.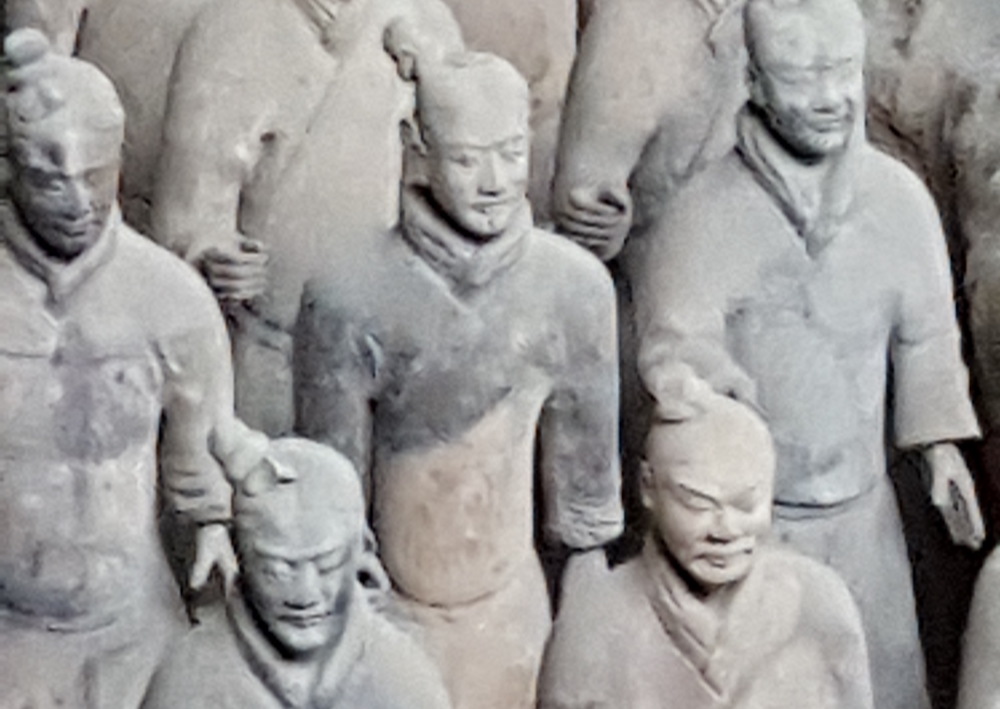 It was not until a group of farmers, trying to find a new source of water, started to dig a well but found an army instead.
So, what you see in these photos are the faithfully reconstructed warriors painstakingly put together piece by piece by forensic anthropologists.
Read more: 10 spectacular temples in Asia
This is only the first pit, which is 230m x 62m. It has three stages, facing you when you enter are the restored warriors, behind is an area still to give up its secrets and then on ground level right at the back are partially-restored warriors.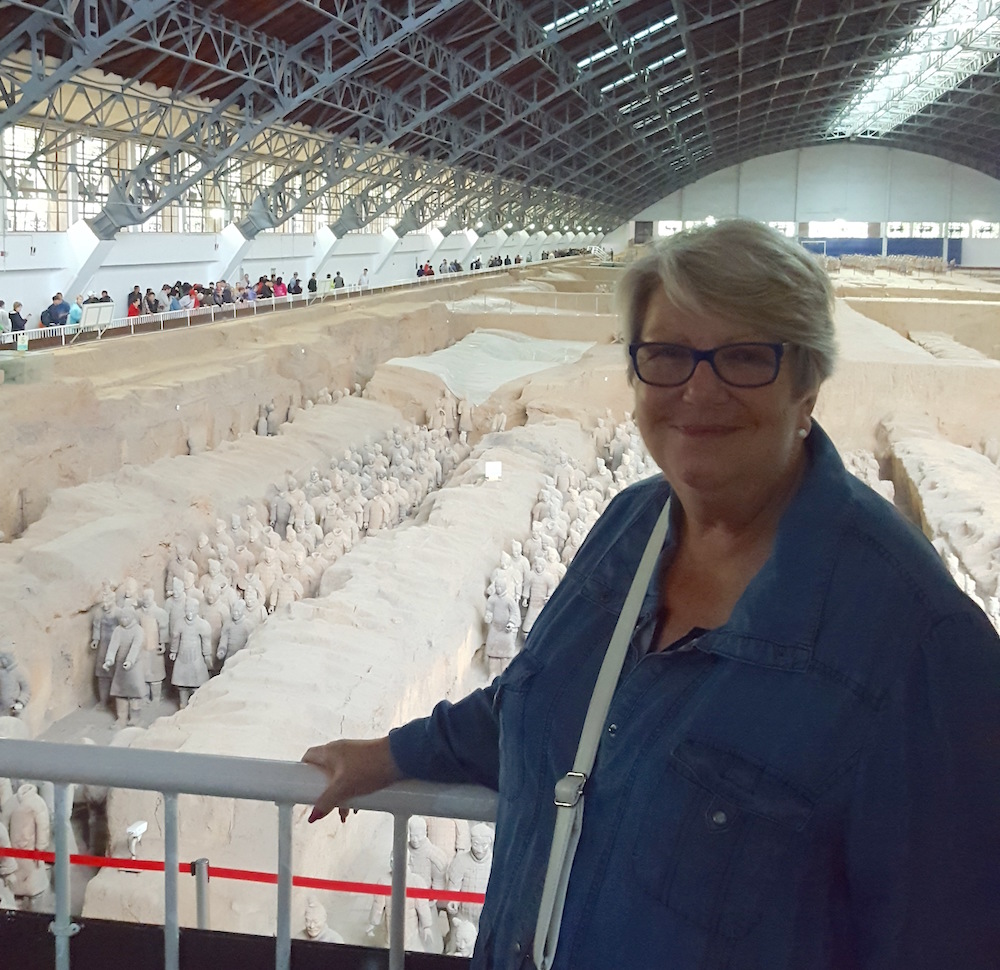 The second pit is very interesting as it may, in fact, reveal intact warriors, cavalry. In this pit the roof did not burn and, although there is still damage, the petrified wood roof has somewhat protected its contents. It is fascinating to see the bits and pieces sticking out of the ground with the promise of more to come.
Pit three is for the generals and their horses. It is the only pit to have ramps as, obviously, horses don't walk down stairs.
Along with my travel group I was fascinated to learn that the warriors were originally painted before they were buried. When the third pit was opened, however, although they took photos, it took the polluted air only 32 seconds to totally obliterate the colour!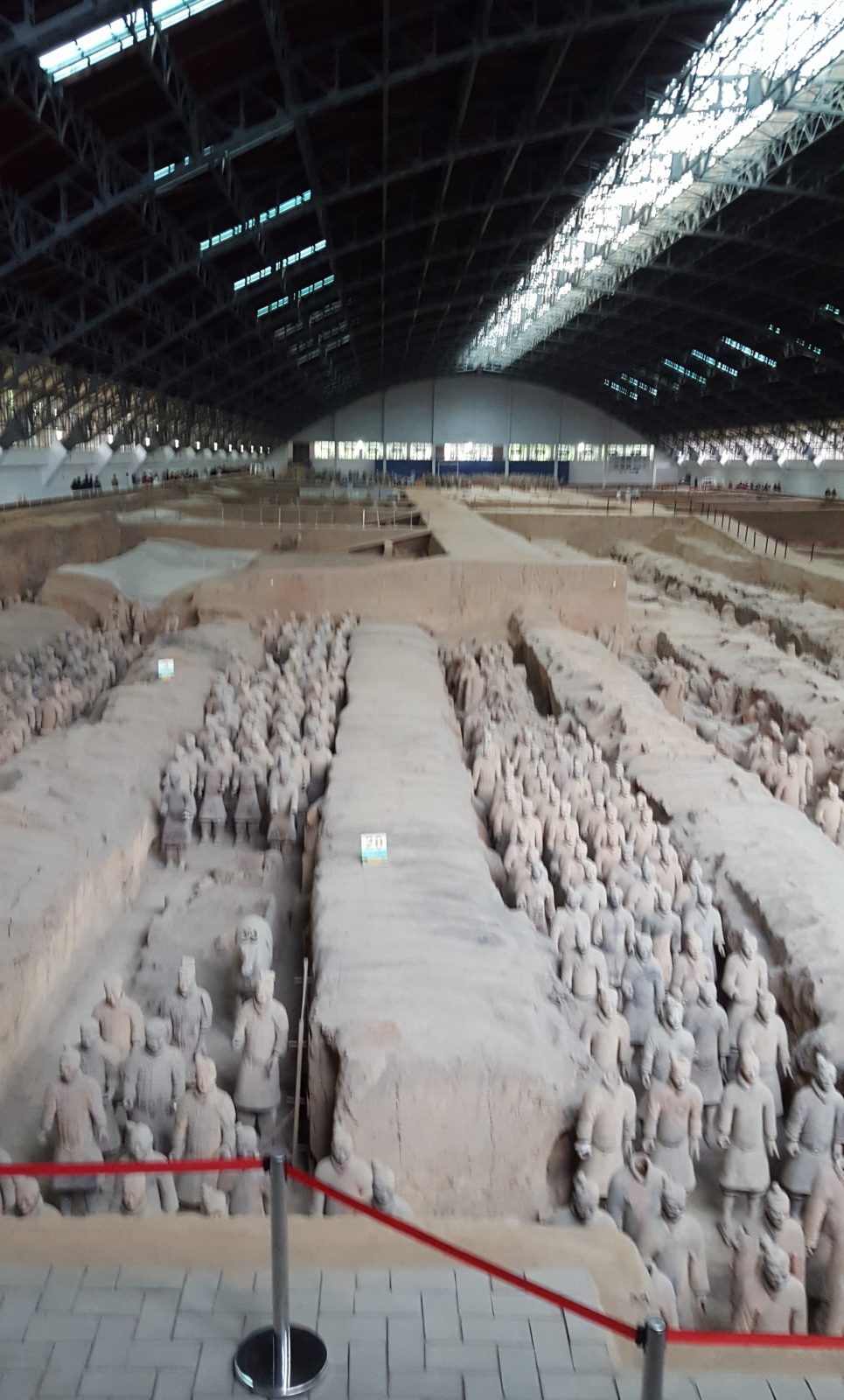 As for the emperor himself, his mausoleum is over 1.5kms away from his army, it has been found intact, but the anthropologists, using the knowledge from their work with the warriors, want to save the opening of the tomb until they find a solution to the problem of fading colours.
So, although it was on a vague wish list, I'm pleased to say that the Terracotta Warriors is now a bucket list item I have ticked off! If you get the opportunity, please try to see this ancient and modern wonder.
Have you visited this ancient wonder of the world? Let us know in the comments section below.
Comments