Swiss hotel without windows and walls is booked out for the year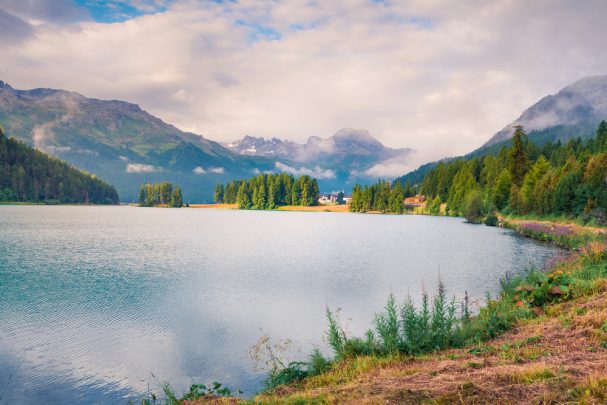 Glamping, or glamorous camping, might be all the rage, but there's a new luxury hotel that might just be the perfect option for nature-lovers in search of a little extra comfort.
Nestled deep in the Swiss mountains is the zero-star hotel Null Stern, which literally means no stars. Here, the hotel's website says, the only star is the guest.
There are no walls, no floor, no windows and the nearest toilet is a 10-minute drive away at the closest restaurant. All there is you and the Swiss mountains.
Your nearest neighbours are the cows that stroll by and your own private farmer who dons a bow-tie and a dapper suit and delivers local produce for dinner or for breakfast in bed.
Ad. Article continues below.
If you are interested in getting in touch with nature on your next holiday, you'll have to plan ahead because according to The Sun, the hotel is booked out until the end of 2017.
Read more: Christchurch airport upgrade like a scene from The Jetsons
The hotel, which is made up of just one bed, bedside tables as some mood lighting, costs $332AUD per night to stay.
But if you love the idea of becoming part of the scenery and gazing at the mountains, the stars and this beautiful landscape, then this hotel could be just what you're after on your next trip away.
Ad. Article continues below.
Speaking to Business Insider, Daniel Charbonnier, one of the co-founders of the hotel, said: "The star is not the hotel but each guest."
"We got rid of all the walls, and the only thing left is you and your experience."
The same creators of the Null Stern Hotel, have also created a series of other hotels, one in a disused nuclear plant bunker.
Would you stay at a place like the Null Stern? Let us know in the comments section below.