Safety concerns for future flights after engine emergency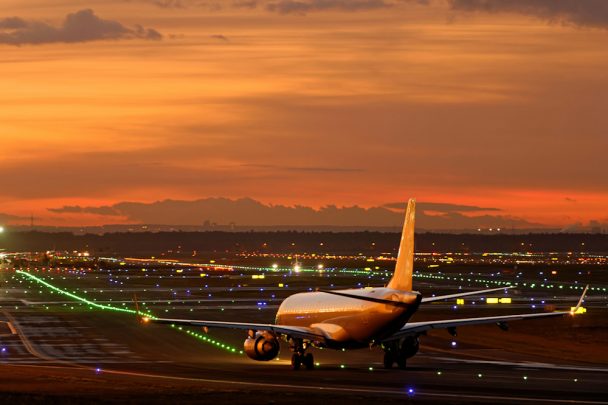 Passengers were glad to be safe on Sydney soil last night after a China Eastern Airlines plane bound for Shanghai was forced to return to Sydney airport when part of the plane's engine ripped apart.
The flight left at around 8:30pm and returned after about an hour in the air, with the pilot contacting air traffic control saying, "Engine number one is f***ed."
A large chunk of the left-hand engine's casing, or cowling, tore off in front of the main compressor blade. The engine was a Rolls-Royce Trent 772.
Passengers at the airport were evidently shaken after the incident, telling news crews they heard noises when they were in the air.
Read more: US laptop ban could extend to all international flights
Ad. Article continues below.
"The moment we took off the wing to my left just started making a massive amount of noise," one passenger said.
"We like went up in the air and all of a sudden I heard a 'd-d-d-d-d' [noise] and it was really loud. It kind of smelled like burning," another passenger told 7 News. "I was scared, I was really scared. Our group was terrified."
The flight landed safely and staff on board were commended for their efforts in the emergency, but while passengers and staff are safe, the incident raises concerns for the future after it has been revealed it's the second incident of this type in recent weeks.
On May 14, Egypt Air flight A332 heading to Beijing was accelerating for take-off when it was halted due to the failure of the left-hand engine, a Rolls-Royce Trent 772, where a chunk of the casing tore off.
In 2012, another Trent 722 engine caused similar problems on an Emirates flight from Zambia to Dubai. According to aviation news site The Aviation Herald, passengers heard loud bangs coming from the engine and the cowling sustained two holes.
Ad. Article continues below.
Read more: Airlines could charge passengers to recline their seats
Aviation expert Jason Middleton from the University of New South Wales Aviation School told the ABC that it's likely there was preliminary damage for that to happen.
He added that it indicates there could be a problem with the manufacturing or maintenance of the engines.
Pilots are trained to fly planes with only one engine, should an engine fail. An investigation into the possible cause of the engine failure is continuing.
China Eastern Airlines put the passengers in hotels near Sydney Airport overnight, arranging alternative flights for them today.
Are you an over-60 traveller with a story to tell? Get in touch with us via the Travel at 60 Facebook page.