Russian airline Aeroflot only wants thin flight attendants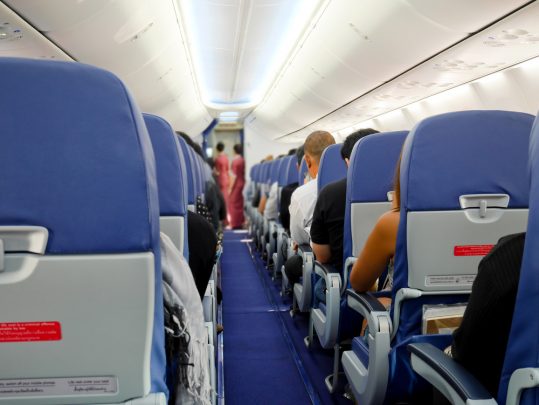 Forget safety skills and working well under pressure, apparently flight attendants without one important attribute are putting their passengers' lives at risk.
According to the Guardian, two flight attendants, Evgeniya Magurina and Irina Ierusalimskaya, had been removed from international flights because of their weight, which has led to a significant decrease in salary.
Bringing their case to court and losing, the two women, one of which has been working for the airline for 26 years, arranged the conference to announce an appeal.
"We have had our salary lowered due to our clothing size. We are allowed to fly, but our salary is lowered," Magurina said.
But according to one of the men on the panel at the conference, Pavel Danilin, part of the airline's public council, passengers don't want overweight attendants on flights.
Ad. Article continues below.
Read more: How to get the best sleep on the plane
"92 per cent want to see stewardesses who fit into the clothes sizes we are talking about here," he said, referring to the Russian flight attendant size limit of size 48 – or an Australia size 16.
Aeroflot's lawyer argued that cabin crew who are overweight pose danger to passengers, while Danilin went on to say during the conference that their passengers said part of the reason people pay for tickets with the airline is because of "the appearance of its employees."
Aeroflot later issued a statement stating that the men at the press conference were there "on their own initiative" and that their views were not necessarily in line with that of the airline's.
"N. Krichevskiy and P. Danilin were expressing their personal opinions," the statement said.
"They are public figures and on their own initiative expressed the desire to take part in today's press conference. Aeroflot's position was set out in the Court, which rejected the claims brought by Magurina and Ierusalimskaya against Aeroflot."
What do you think? Do passengers really want to see thin flight attendants? Let us know in the comments section.