Road tripping from New Orleans to St Louis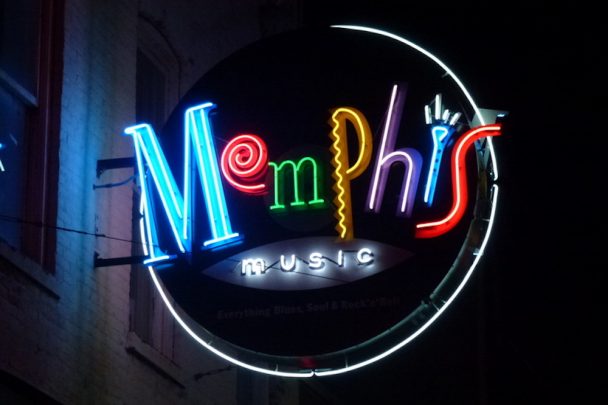 We love to travel and have had many wonderful adventures travelling with friends both old and new. On one of our trips to visit our American friends from a previous trip it was decided we would hire a car and drive from New Orleans to St Louis.
We were quite nervous about 'driving on the wrong side of the road' but after consultation with children who were already practised in the perils of driving on the 'other' side, we decided we would stick to the back roads and just take our time.
John and Gary were the designated drivers, while I was the appointed GPS and map reader, leaving Ros the job of keeping everyone calm. Ros carried a plastic snap lock bag full of lollies and would randomly ask "who would like a mint?". This was, at times, a very good distraction!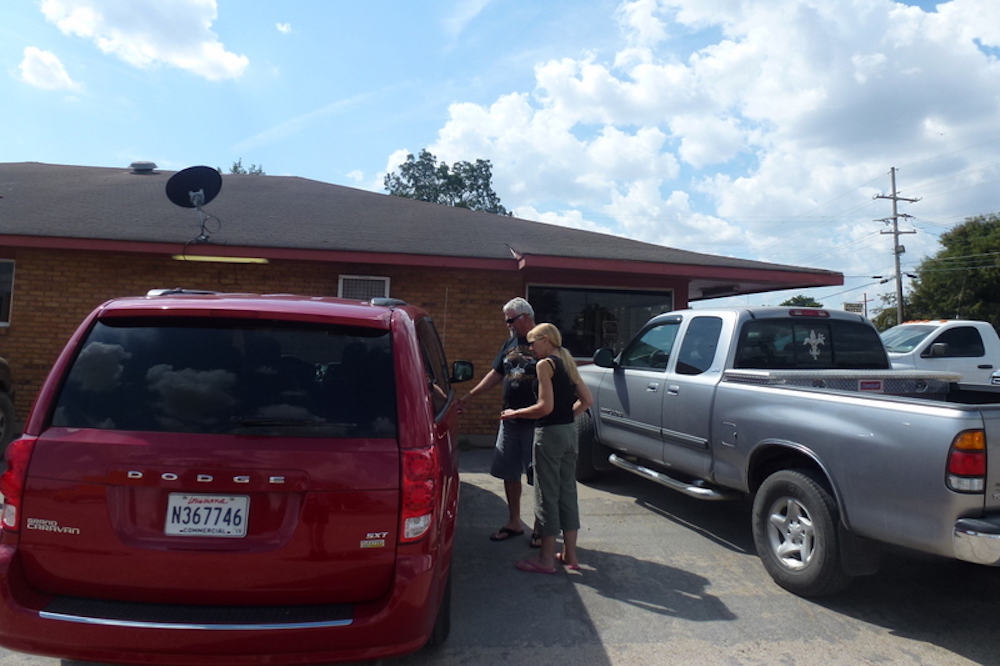 When we picked up the car, Gary was the last one in, which meant he got the driver's seat. After checking the GPS was ready to go with the hire car office attendants we set off onto the roads of the Deep South. We immediately turned left following the GPS 'voice' and were met by a car coming straight at us flashing his lights! A hasty correction then followed.
Ad. Article continues below.
Read more: The musical Mississippi and the Deep South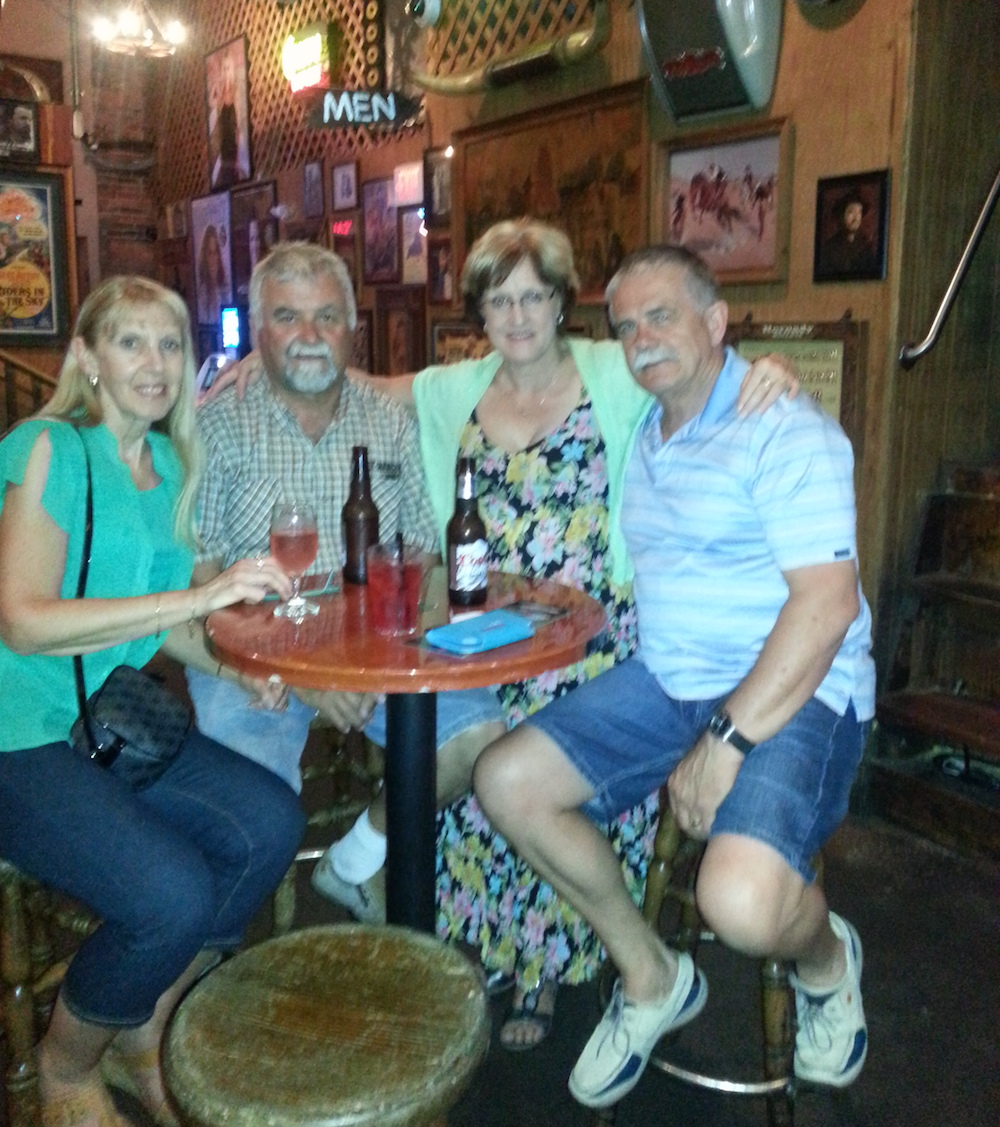 After about 40 minutes of wrong turns and threats of throwing the GPS out the window, we resorted to old fashioned map reading instead. Ros was doing her best but the frustration level was rapidly rising in the car. We found a garage and decided to ask for directions.
I don't think the attendant could understand us and said he was sorry but could not help. A kind man heard our plight and our unmistakeable Aussie accents and insisted on helping us. Looking at the map he showed us the route to take but we weren't allowed to proceed until I could repeat the directions from memory!
What about the GPS I hear you ask? I kept trying to 'fix' it and when we were almost at our destination our little friend finally decided to be helpful. After this she was christened as Charlotte as sometimes she was useful but at other times lived up to her name! We very much needed a quiet beverage after this and had arranged to meet Ros and John's neighbours along with their travelling companions for drinks as they happened to be in New Orleans on a tour from Australia. A fun night ensued as happens on Bourbon Street!
Ad. Article continues below.
The next day we left the car garaged and ventured out on the trams. We decided, against the advice of the local tourist brochures saying it was dangerous, to visit the cemetery area. It was, in keeping with the voodoo culture, a bit of a spooky place. As we were about to leave, John noticed a black cat sitting at a graveside looking at us!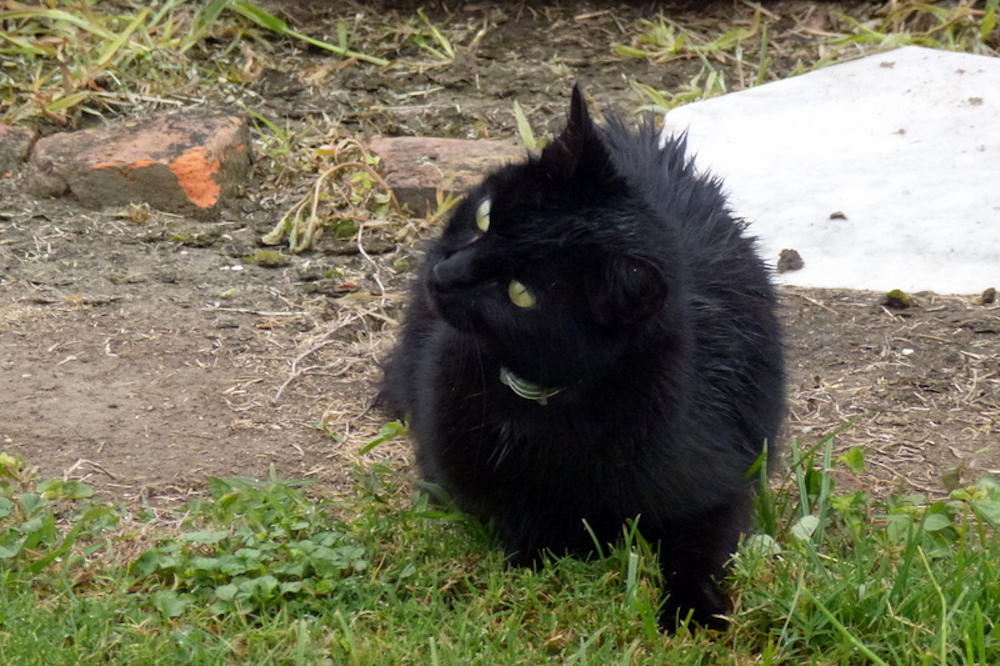 This cat was the most unusual, scary feline we had ever seen. The neck was set at a peculiar angle and its overly large yellow eyes seemed to follow us without moving its oddly-set head. We quickly decided to depart without trying to run from the area!
A couple of days later we were once again on the road, with John as the pilot of the red wagon. Charlotte was behaving and we felt that we had this road trippin' thing all under control. We had wanted to visit an antebellum house, so a last-minute decision to stop at the beautiful Oak Alley Plantation was an amazing step back into history with an insight into days gone by and the incredibly harsh conditions the slaves endured.
Read more: How we travelled on USD60 a day in 2016
Ad. Article continues below.
Next stop overnight was the historic Anchuca Mansion at Vicksburg. It is reported that Jefferson Davis, President of the Confederate States of America, conceded defeat to the Union forces in a speech to the townspeople from the balcony at Anchuca after the Battle of Vicksburg. We stayed in the original old rooms at beautiful Anchuca, a place steeped in history with beautiful interiors and furnishings. We had decided to walk to find a restaurant in the town, only to be told that this was not a good decision, so takeaway drinks and a dinner provided by the staff in our rooms was organised instead.
Our next stop was to the Vicksburg Military Museum and a drive through the battlefield, complete with cannons and memorials to the armies involved. This provided a real sense of the distress caused by the long siege and intense battle in the region.
Though our driving and navigation skills were improving, Charlotte still threw a few spanners our way on occasion. The boys needed a few drinks when we reached our destinations each night to calm their nerves with a few misses and wrong-way turns occurring. But, overall, we were feeling pretty confident.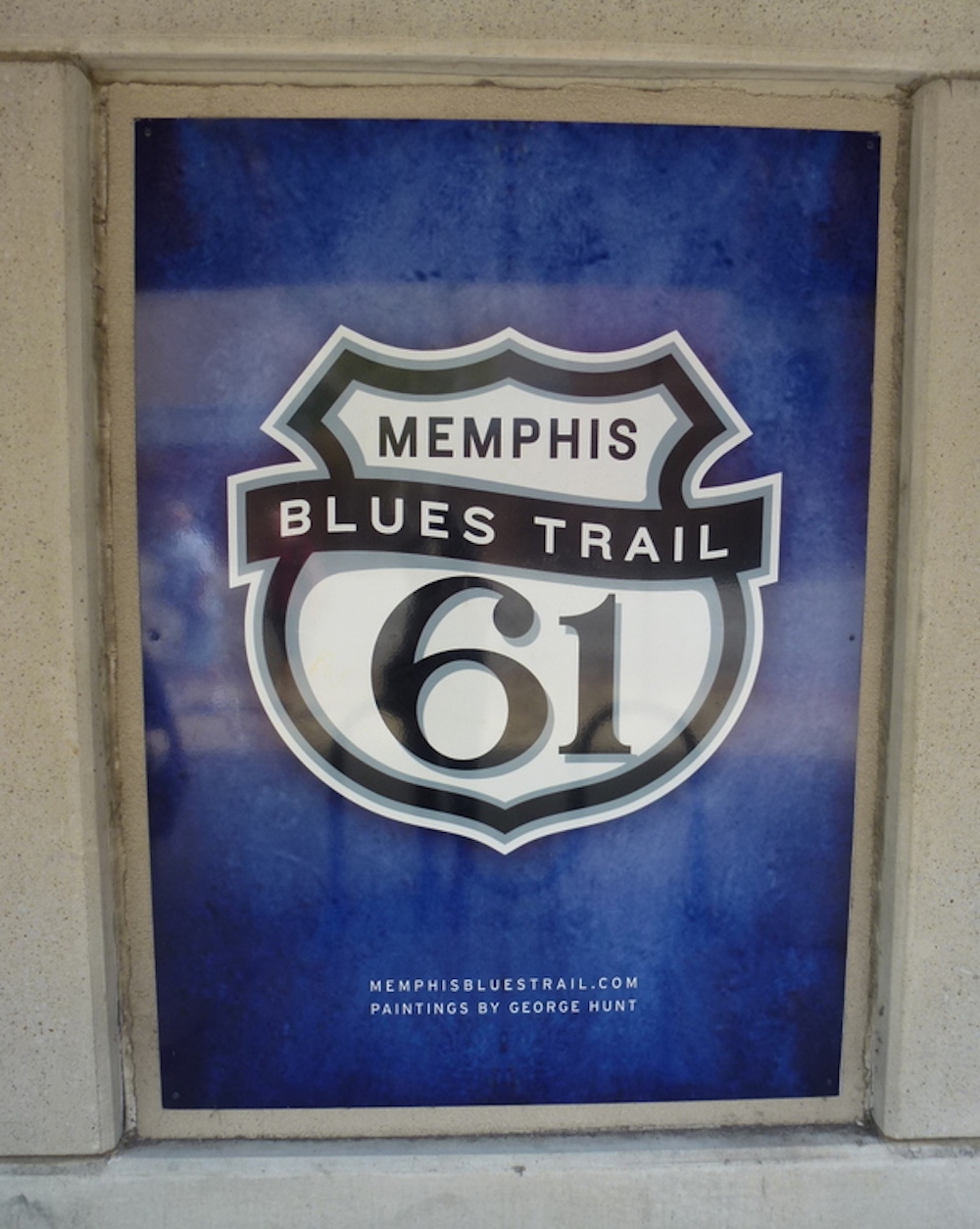 The next day we were looking for a lunch stop and came across somewhere that looked like a possibility until Ros noticed the dead pig on the back of the pickup outside. We were reminded that we were in the southern states and decided to keep looking. Chuck's Diner came into view so we stopped off. Unfortunately, one person who shall remain nameless decided this would be a good time to practice a southern accent. The very Aussie version was met with a whole room full of turned heads and unhappy faces. We decided against the gizzards on the menu and went with the Chucky Burger!
Ad. Article continues below.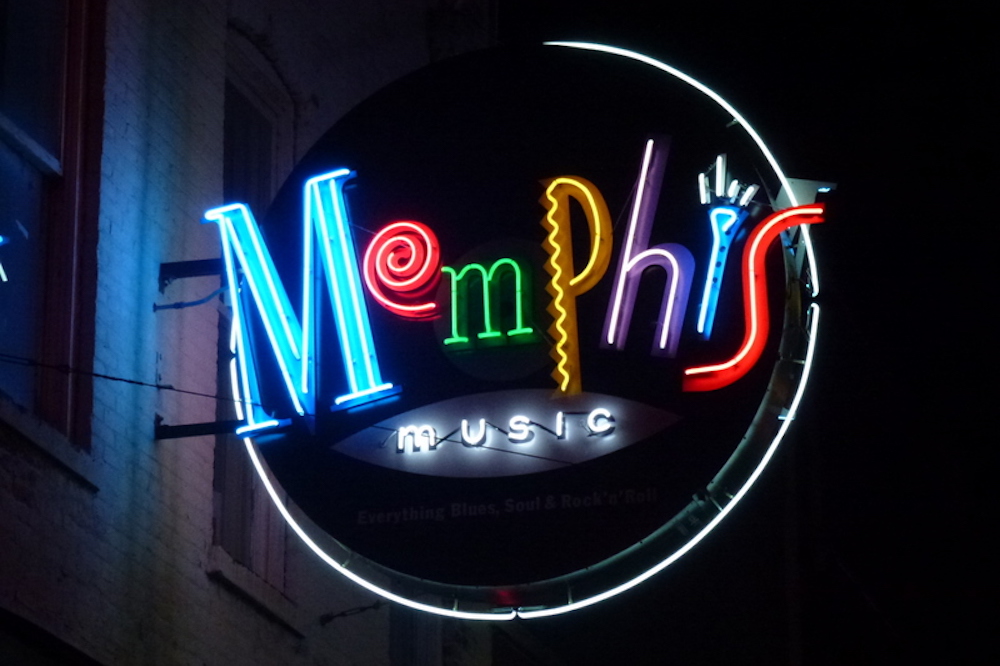 Next stop was Indianola and the B.B. King Museum, which was a great tribute to this amazing musician. Driving into Memphis became a disaster when Charlotte had a tantrum and we had to resort to our maps app as road works had closed most of the roads into our hotel. Nevertheless, we really enjoyed our time in Memphis and ticked off bucket list items – visiting Beale St and Graceland. The blues joints were loads of fun and full of terrific musicians who were very practised in their craft. One of the highlights was our visit to Sun Studios, a wealth of music history!
Next stop was Nashville, so many great sights to see here including the Grand Ole Opry and the beautiful Ryman Auditorium where the Opry began. I was also introduced here to fireball cinnamon whisky via a local musician and friend – certainly an experience!
Read more: The best destinations for music-loving over-60s
Ad. Article continues below.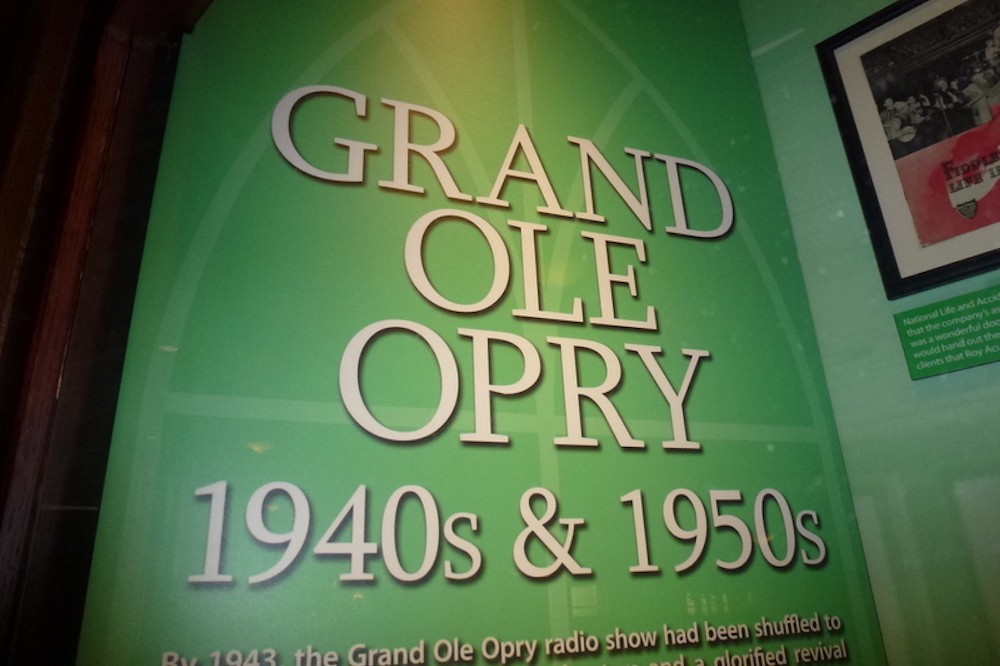 We finally made it to St Louis despite the best efforts of Charlotte to disrupt our well-planned days, and once there our drivers went on strike and our wonderful hosts took over the driving for us.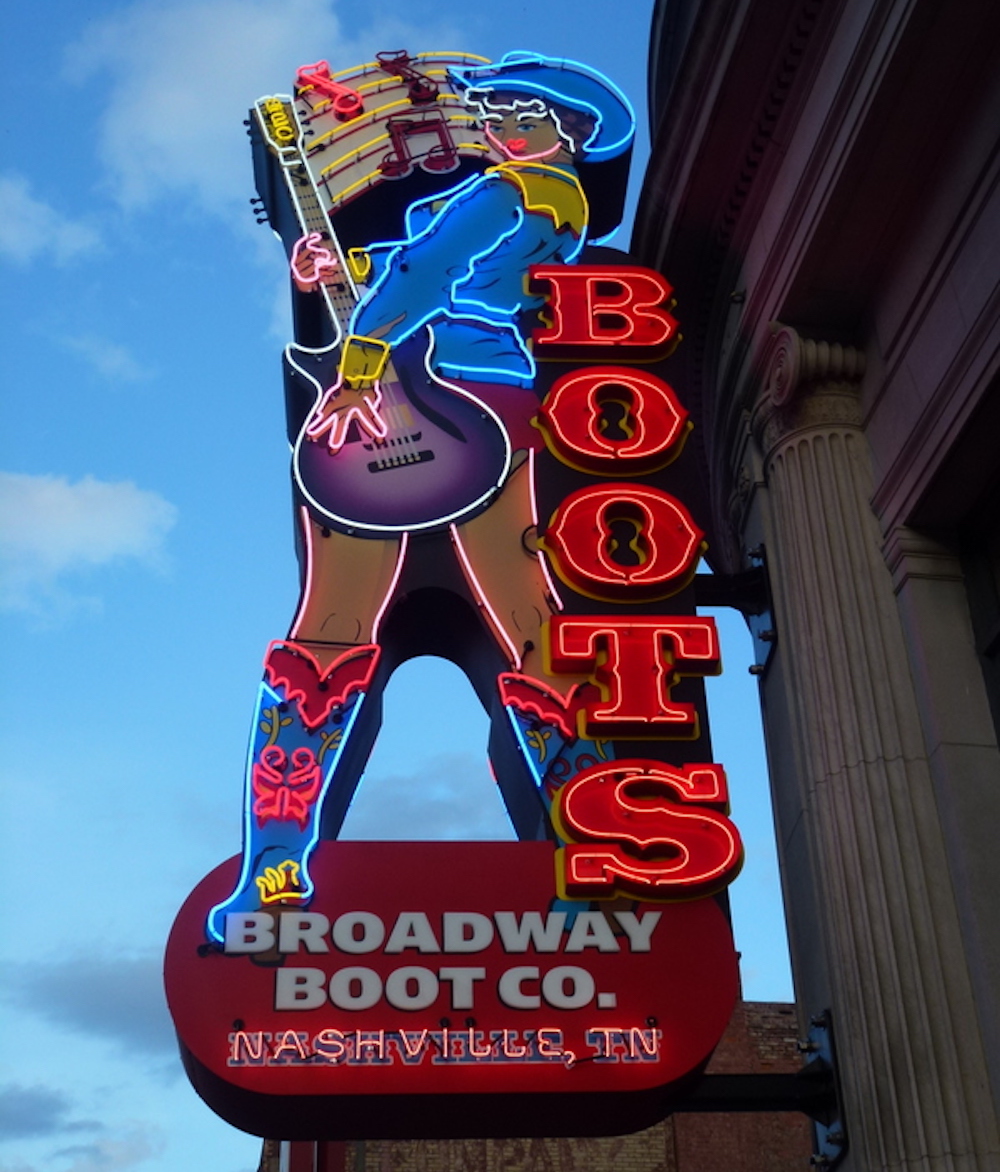 This was a small section of our seven-week Canada/USA trip, but one that provided so many wonderful, happy and, at times, challenging experiences.
Travel for us is all about creating memories, expanding horizons and learning about our world's amazing history, all while having fun with friends and making new ones along the way.
Are you an over-60 traveller with a story to tell? Get in touch with us via the Travel at 60 Facebook page.