Research reveals hotel services Aussies are least likely to use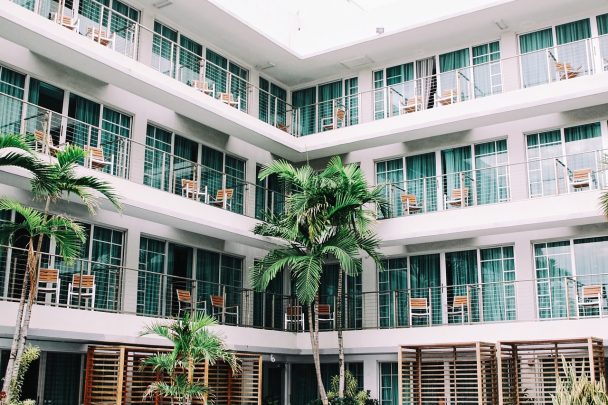 From room service to day spas, there are a whole host of services available to hotel guests, but research has found that many of them aren't even being used.
According to a study of more than 1,000 participants done by HotelsCombined, the least used services include babysitting, the on-site day spa, laundry, concierge and room service.
At the other end of the spectrum, there are the more popular hotel services, including free Wifi and 24-hour reception, with 83 per cent of people saying that they use these services while staying at a hotel. Because, hello, how else are you going to share your enviable Facebook photos and ask the receptionist for a wake-up call when you stumble back to the hotel after a late night?
Head of Marketing for HotelsCombined in Australia and New Zealand, Chris Rivett, said the decrease in the use of certain services was a reflection of how Australians are travelling more but for shorter periods of time.
Read more: Best value holiday destinations revealed
Ad. Article continues below.
"We are travelling more often but spending less time away from home each time and that means we have less of a need for laundry services, spa and beauty treatments or babysitting when we're away," Rivett said.
"Instead, our survey shows that we seek services that enable us to remain on the go, and keep us connected."
Travel at 60 reader Barbara Easthope says it depends where she's staying and for how long that influences her use of services.
"If I am staying more than one day and I have been moving place to place on a daily basis laundry facilities or proximity to a laundry is highly desired," she said.
"Other things I have used are concierge service to help with tour bookings and cars or taxis, luggage storage, room service and occasionally the pool."
Ad. Article continues below.
While Owen Gustafson isn't quite so fussed by the services that are on offer. 
"As long as I have a comfortable bed I am happy," he said. "I don't annoy reception every five minutes like some people do, forever asking stupid questions!"
What do you think? What services are you more likely to use when you stay at a hotel? Let us know in the comments section below.