A foolproof way to receive your meal first on a flight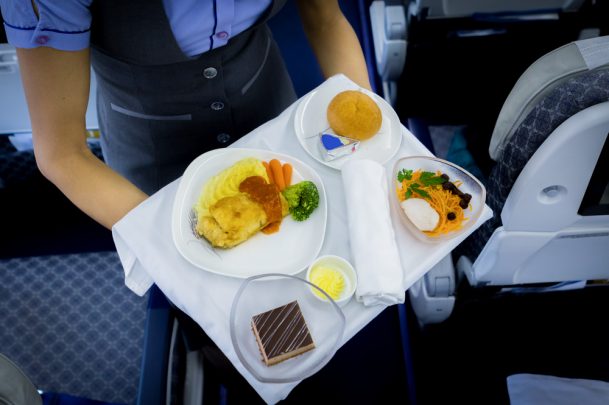 Whether you love or loath plane food, the arrival of your meal while on a long-haul flight has got to be one of the highlights while in the cabin – the opportunity to watch back-to-back episodes of Downton Abbey without being interrupted is another.
But if you've got an 6am flight and you want nothing more than that steaming packet of breakfast to land in your lap along with a hot cup of coffee, then you'll do almost anything to be served as quickly as possible.
Well, thankfully, there is a way you can make sure that you get your meal first on a flight and you don't have to bribe, elbow or yell at anyone to get it – although, that might help, too.
All you have to do is, when you're making the flight reservation, ask for a special meal. And don't worry meat-lovers, you don't necessarily have to order a vegetarian meal to get your order first. You can also ask for a heart-smart, low-fat and low-cholesterol food, too.
Read more: Aeroplane food from around the world
Ad. Article continues below.
A great thing to do before you book your flight, is to actually have a look at what special meals are offered by your airline of choice, that way you can put your special order in and know exactly what you're getting during your flight.
Emirates offers a variety of special meals including low sodium and non-lactose options, there are also nut-free meals and gluten-free foods, too. Qantas' special meals include diabetic meals, kosher and halal options, vegetarian and vegan meals.
So, if you are likely to get particularly hungry during your flight and don't know whether you'll be able to wait while the smell of other people's food wafts through the cabin, then give the airline a call and request a special meal instead.
Have you done this before? What was your meal like? Let us know in the comments section below.