Qantas' Dreamliner naming competition reaches new Aussie heights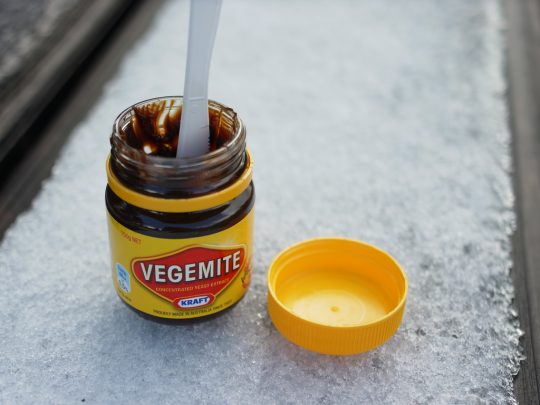 How would you feel about jumping on Qantas' next Vegemite Dreamliner? Or perhaps a Quokka 787? Well, that could certainly be a possibility as the Australian airline revealed the shortlist of 20 names that are being voted on by the public for their newest fleet of aircraft.
More than 40,000 submissions were received over the last two weeks when a call to name eight Dreamliners was made.
"There were so many great entries that truly reflected the spirit of Australia and we're thrilled with the response," Qantas Group CEO Alan Joyce said.
"It was obvious that people really put some thought into different themes we could use to name our fleet of eight new Dreamliners including famous explorers to some of their favourite Aussie sayings."
20 names have been released with eight to be chosen by the Australian public to represent the spirit of Australia on the airline's fleet.
Ad. Article continues below.
Qantas' 20 shortlisted competition names are:
Boomerang
Fred Hollows
Great Ocean Road
Cooee
Kookaburra
Kokoda
True blue
Dreamtime
Quokka
Joan Sutherland
Jumbuck
Waltzing Matilda
Uluru
Great Barrier Reef
Jillaroo
Skippy
Evonne Goolagong
Vegemite
Don Bradman
Great Southern Land
People have shared their favourite options on Twitter, rallying support for their preferred Aussie words.
Uluru is a hot favourite for some:
@qantas are you ready to rock your new look?

✈️ https://t.co/UI9nYDLY0F#voteuluru #qantasdreamliner #ulurudreamliner #nameaplane pic.twitter.com/14hY8GajSu

— VoteUluru (@VoteUluru) June 1, 2017
Ad. Article continues below.
While others are enamoured by Western Australia's Quokka:
Help us spread Quokka happiness globally by voting for "Qantas Quokka" as the name of a new @Qantas Dreamliner https://t.co/n0AKrkjDhY pic.twitter.com/qZntTgKnLd

— Western Australia (@WestAustralia) May 25, 2017
And even though David Boon didn't make the shortlist, he was still a favourite for some:
Ad. Article continues below.
Aussies Want The New Qantas Dreamliner To Be Named 'David Boon'. https://t.co/feRrrsSRgU pic.twitter.com/XgUxMgV1eI

— GQ Australia (@GQAustralia) May 22, 2017
Even icon spread, Vegemite, made the cut:
. @Vegemite hijacks @Qantas to spread its message https://t.co/Xb2ojDPoPc pic.twitter.com/HUVEoldgOD

— AdNews (@AdNews) May 28, 2017
The final eight names will be announced on the 7th of June and votes can be lodged on the Qantas website.
Which one will you be voting for? Let us know in the comments below.