Qantas ditches the celebrities in new safety video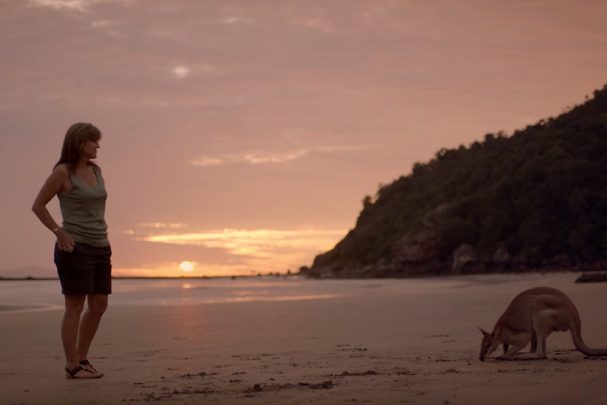 The in-flight demonstration is something that has become a bit bland.  In recent years, airlines have used celebrities in some of their demonstration videos to try to get more people to pay attention to the potentially life-saving information.
Qantas has unveiled its new safety video which has done away with the cricket or footy captains and instead went for beautiful Australian locations and the people that live there.  It has also including some of the most beautiful aspects of Australia to show the international market.
It was hard to top the previous video which had accumulated over 90 million views on social media and Qantas in-flight viewings, but the may have done it.  The locations are breathtaking with glorious shots of Victorian ski fields, Queensland's Moreton Islands, and Botany Bay.
Qantas CEO Alan Joyce says that not only is the video used as an in-flight safety video but it doubles as a top-notch tourism video.  Mr Joyce told news.com.au, "What we've found is that it's a lot easier to grab people's attention with something that's interesting to watch".  He added, "We know the combination of beautiful landscapes and laid-back Aussie charm really cuts through."
Ad. Article continues below.
He concluded by saying, "We're confident it'll strike a chord with travellers from around the world, not to mention Australians thinking about holidaying at home."
With the appeal of the wonderful locations and the happy smiling people, it's hard to argue that the destinations look very appealing.
What do you think of the new video?  Let us know what you think in the comments down below.