Poll reveals what Australian's really think about Muslim immigration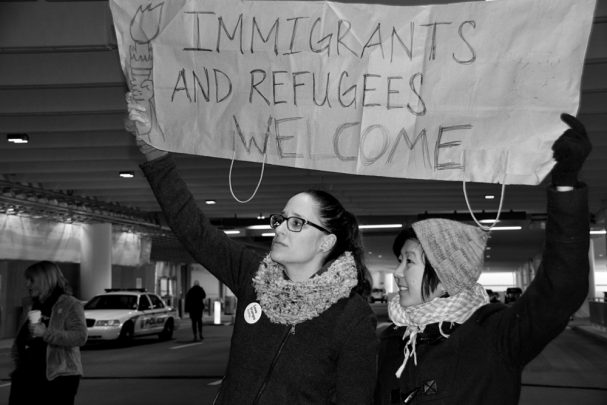 A special Newspoll conducted by The Australian has revealed that there are many in Australia that would support a travel ban similar to the one US President Trump has implemented in America.
Out of Liberal and National voters that took part in the poll 52 per cent of them think that Australia should implement similar travel bans. The legislation introduced by the Trump Administration suspended visas being issued to migrants or travellers from Iran, Iraq, Libya, Somalia, Sudan, Syria, and Yemen. It also put a stop to any refugee entering the US for 120 days while suspending all refugees from Syria indefinitely.
While the legislation has met some legal battles in the US many in Australia still think that doing something similar would be in the country's best interest. Only 44-percent of all polled by The Australian, 1724 voters in total, said the Government should copy the US while 45-percent objected to any such ban.
President Trump continues to post on Twitter about his displeasure in the US Federal Courts overruling his bill.
Just cannot believe a judge would put our country in such peril. If something happens blame him and court system. People pouring in. Bad!

— Donald J. Trump (@realDonaldTrump) February 5, 2017
Ad. Article continues below.
I have instructed Homeland Security to check people coming into our country VERY CAREFULLY. The courts are making the job very difficult!

— Donald J. Trump (@realDonaldTrump) February 5, 2017
Any negative polls are fake news, just like the CNN, ABC, NBC polls in the election. Sorry, people want border security and extreme vetting.

— Donald J. Trump (@realDonaldTrump) February 6, 2017
Do you think that this type of legislation is something Australia needs or is it only going to cause more problems?  Let us know what you think about this issue in the comments below.