8 ways your smartphone can help plan the perfect holiday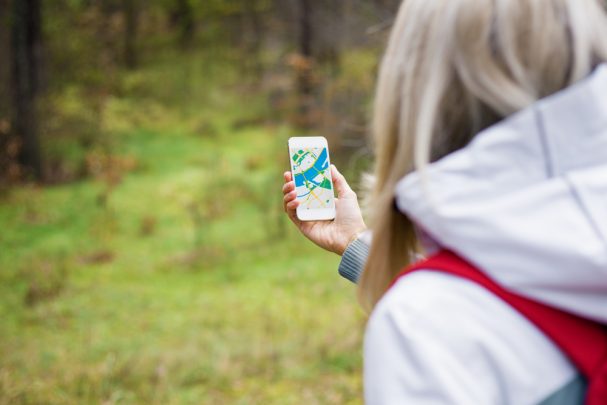 If you're going to organise your own overseas travel adventure, you'll find these online tools and tips will make it a lot easier to design a flexible but well-organised trip. There's work to be done before you leave home but it will pay off when you enjoy your holiday exactly the way you want to. You might even be able to go paperless!
1. Screenshots
Take a screenshot of each hotel booking confirmation email so that you can show it to the hotel receptionist as you check in without having to go online at the front desk. You usually can't use a hotel's free Wifi before you've actually checked in and you don't want to use up your own precious mobile data. Open your emails at home and take a screenshot before you leave. They'll show up in your photo gallery. All smartphones can do this – ask someone to show you if you don't know how or check out a few apps.
2. Pocket
When you find some information online that you need to keep to read later during your trip (perhaps about great walks or good restaurants) open the webpage at home and save it using an app called Pocket. This allows you to open the page later and read it offline. This is a great help when you're out and about on your travels and can't find free Wifi.
Ad. Article continues below.
3. Photos
As well as the wonderful photos you take on your phone while you're away, take a few before you leave home. These should include photos of the front page of your passport and a photo of your travel insurance receipt, which includes your policy number. Alternatively scan them and email them to yourself.
Every time you check in to a hotel, take a photo of the front of the building with the name of the hotel and when you walk out to start exploring take a photo of the street name signs at the nearest crossroad. These are great to show a taxi driver or passer-by, who may not speak English, when you need to get back to the hotel after exploring.
4. Diaro
I use a great little app called Diaro to keep a record of my travel adventures. It has a calendar you can click on to bring up an empty screen for each day. You can type up the day's adventures in as little or much detail as you want and add photos straight from your photo gallery. It can be printed out as an attractive PDF file when you get home.
Ad. Article continues below.
5. Maps
Use the Google Maps feature and download the areas you'll be visiting before you leave home. These maps can then be viewed offline when you can't access free Wifi. Delete them after you leave that area as they take up a quite a lot of space on your device. 
6. Dropbox
Install Dropbox on your phone or tablet and upload your photos everyday wherever you find free Wifi. It serves as a backup should you lose your phone.
7. Lock screen for security
Ad. Article continues below.
With all this important information on your phone you need to make sure it's secure.  Investigate in having a pin number on the lock screen for access or use fingerprint access. I also put my email address on my lock screen so that someone can email me if they find my phone.  Make sure "find my phone" security feature is activated, too.
8. Minimise your data charges
If you're exploring quite a few countries, a Travelsim purchased from home is a good idea. Give the phone number to immediate family and good friends for emergencies. Make sure you turn off global roaming before you leave home but unfortunately when you're travelling free Wifi isn't always as available as you might think. Even hotels that offer free Wifi sometimes have painfully slow connections, or it's only available in the lobby and other public areas. You might have to turn data roaming on again for a while and use your own mobile data occasionally. Before you leave home uninstall or disable any apps on your phone that you won't need when you're away otherwise they might work in the background even if you don't open them – such as Facebook.
Do you have any other smartphone travel tips to add? Let us know all about them in the comments section or on the Travel at 60 Facebook page.