Passengers struck down by illness on Australian cruise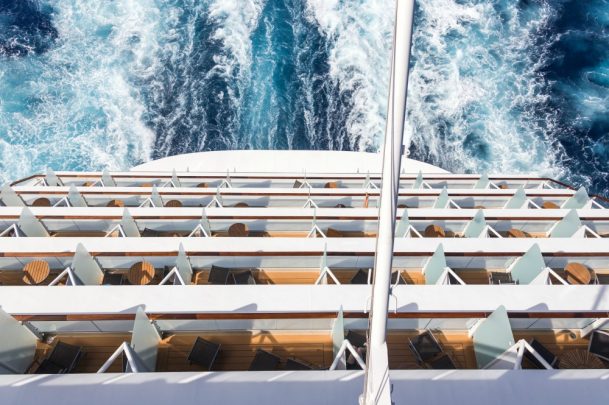 An outbreak has struck down almost 100 passengers on an Australian cruise ship.
A Sun Princess round cruise from Brisbane to Papua New Guinea was on a 12-day journey when the gastroenteritis outbreak occurred, 9News has reported.
Some passengers were contained to their room and some shows were cancelled during the outbreak.
The ship has now returned to Brisbane.
Passengers spoke to the 9News team, estimating half of the 2000 people on board fell ill, saying they were worried and glad to get off.
Ad. Article continues below.
Read more: How to avoid getting seasick on a cruise
The next lot of cruise passengers have been advised in writing that the ship is now under a disinfection program which could mean delayed check-in.
"Please be advised that during the current cruise there were elevated case counts of gastrointestinal illness among guests confirmed to have been caused by norovirus, the most common cause of gastrointestinal illness in the world and currently causing widespread outbreaks throughout Australia," the letter reads.
"The main symptoms of norovirus are diarrhoea and vomiting, which usually last for 1-3 days.
"In response, we launched a comprehensive sanitation program developed in coordination with several international public health authorities.
Ad. Article continues below.
"As an additional precaution, we have also arranged for the ship to undergo a prolonged disinfection in Brisbane on Thursday, 2 February 2017. Consequently, check-in for your cruise will be delayed.
"Should you experience any symptoms of vomiting or diarrhoea during your cruise, it is very important that you return to your cabin and report your illness."
Read more: 16 items that should be on your cruise packing list
About norovirus
It is the most common cause of acute gastroenteritis and anyone can get it.
Ad. Article continues below.
It can make you extremely sick with diarrhoea and vomiting.
Dehydration can be severe and it may mean being hospitalised, so be sure to keep up fluids.
It is easy to spread, especially in closed places like daycare centres and cruise ships.
You are contagious from the moment you start feeling sick through to a few days after you recover.
It can spread through direct contact, eating contaminated food or liquids, touching objects with the virus on them and then putting your fingers in your mouth, or sharing utensils.
What are your tips for avoiding sickness while on holiday?