Passenger Profile: On the road with Leyla from Women on the Road
There's nothing more inspiring than coming across people who are living out their travel dreams and that is certainly the case with Leyla Giray Alyan from Women on the Road. A family link to Genghis Khan and more travel stories than the average globetrotter, Leyla's stories will have you packing your suitcase in no time. Be sure to take a look at all the inspiring travellers over 60 here. But be warned, it might just inspiring you to go on your own big adventure!
Name: Leyla Giray Alyanak
Age: 63
Country: Eastern France
How did your love of travel begin?
It started many generations before me — rumour in our family had it we could trace our ancestry on my father's side back to Genghis Khan (and we know how much he moved around). 
My maternal grandfather was one of seven brothers who emigrated from France in the late 19th century, each to a different country, so travel came to me from both sides of the family.
Ad. Article continues below.
My own upbringing was equally active. I was born in France (and left at the age of five weeks), and grew up in Canada, Spain and the Middle East. I rarely stayed long enough in a country — my engineer father made sure of that — to finish a school year.
So far I've visited 83 countries (and plan on making that 86 by the end of this year).
What are some of your favourite places to travel to?
I have so many, that's a challenging question!
I spent my formative years in Spain and in my heart keeps taking me back there so, yes, that's a favourite. Recently I visited Central Asia and fell in love with that part of the world, so it's my latest 'best place'.
Ad. Article continues below.
I also love Thailand. I lived in Bangkok for two years and got to know the country and the region well, so Southeast Asia will always be close to my heart. And then there's Africa… I backpacked on my own across the continent in my mid-40s and loved every single country I visited.
So yes, a challenging question!
What advice do you have for travellers over 60 who are thinking about travelling but are nervous about taking the leap?
I'm a proponent of solo independent travel so I just jump in – but I've been traveling this way for years and I can understand the concerns of someone new to travel, and older. I'd probably suggest a small group tour, the kind that has between 8-12 people (no big buses!) so that you can get to know the other travellers. Many organisations cater to baby boomers and beyond, so that wouldn't be too hard to find.
The other suggestion I'd make is to choose a country that feels a bit familiar, at least if you've never travelled before. If you're American, you could try England, Scotland or Ireland – the language and culture will be more familiar than, say, Bulgaria or Italy. Once that feels comfortable, then you can branch out.
Ad. Article continues below.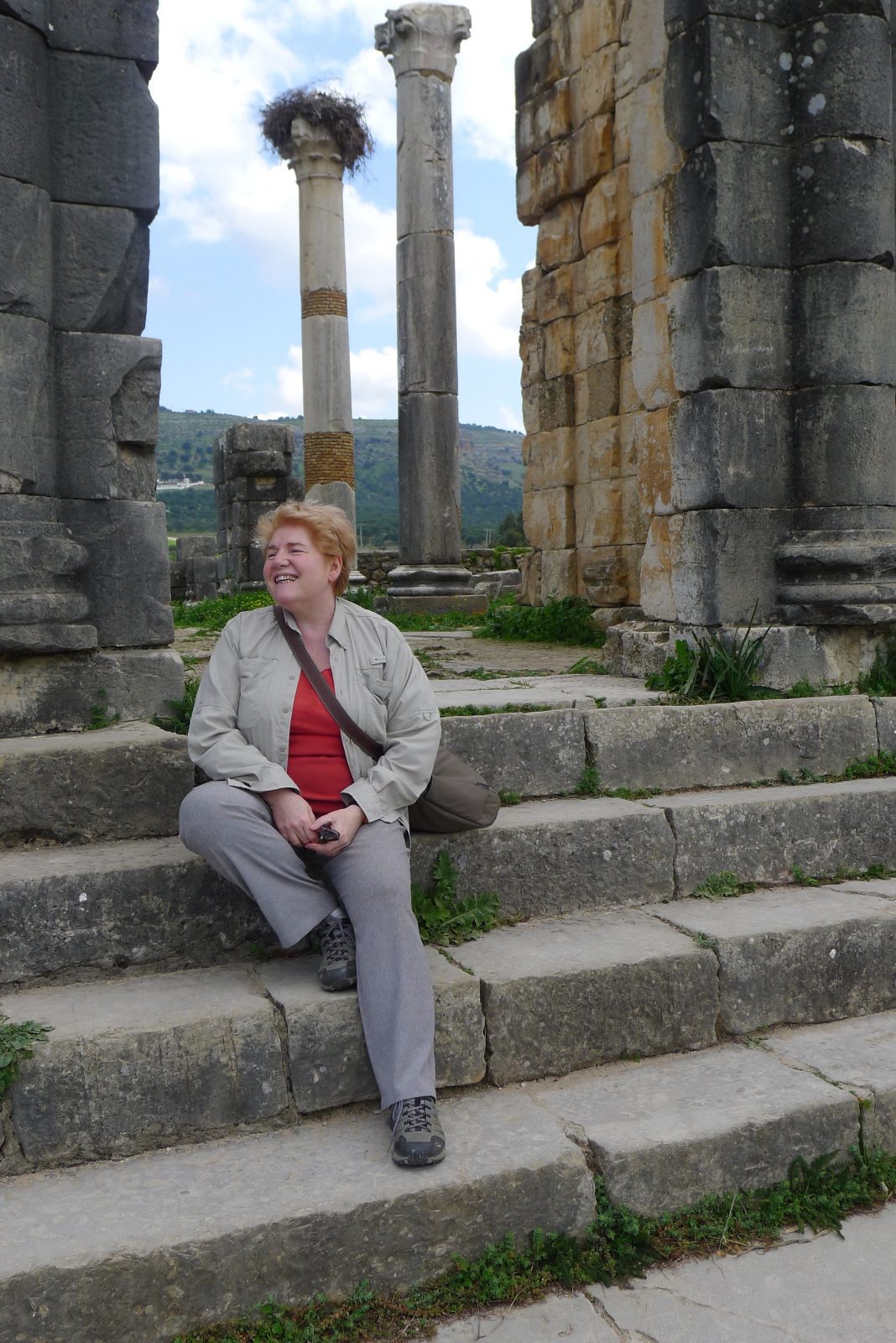 What have you learned about yourself through travelling?
I'm so much more resilient and confident than I thought! Especially travelling on my own, I have to cope with everything myself. If I speak the language, it's easier but if I don't, then I have to muddle through. Succeeding in booking the correct bus in a foreign country whose alphabet is different to mine is a small victory, but one nonetheless. Then I build small victory upon small victory and build my own strength as a result.
I've also learned about resilience. Things don't always go well when you travel, and learning to bounce back and get past the rough bumps makes it so much easier next time.
What countries or cities were you concerned about visiting but exceeded your expectations?
Ad. Article continues below.
My expectations tend to be low because I love to be surprised. I was delighted with Panama – the scenery on the Caribbean coast was lovely, as was the old town of Panama City… and the people so friendly and courteous.
I didn't expect much from Albania, yet fell in love with its wild side and its position in two cultures, the past and the future – and ancient ruins I hadn't expected.
Laos was another country, which for some reason wasn't on my radar screen, until I arrived and stayed for two months! If I could have seen Thailand half a century ago, that is probably what it would have looked like.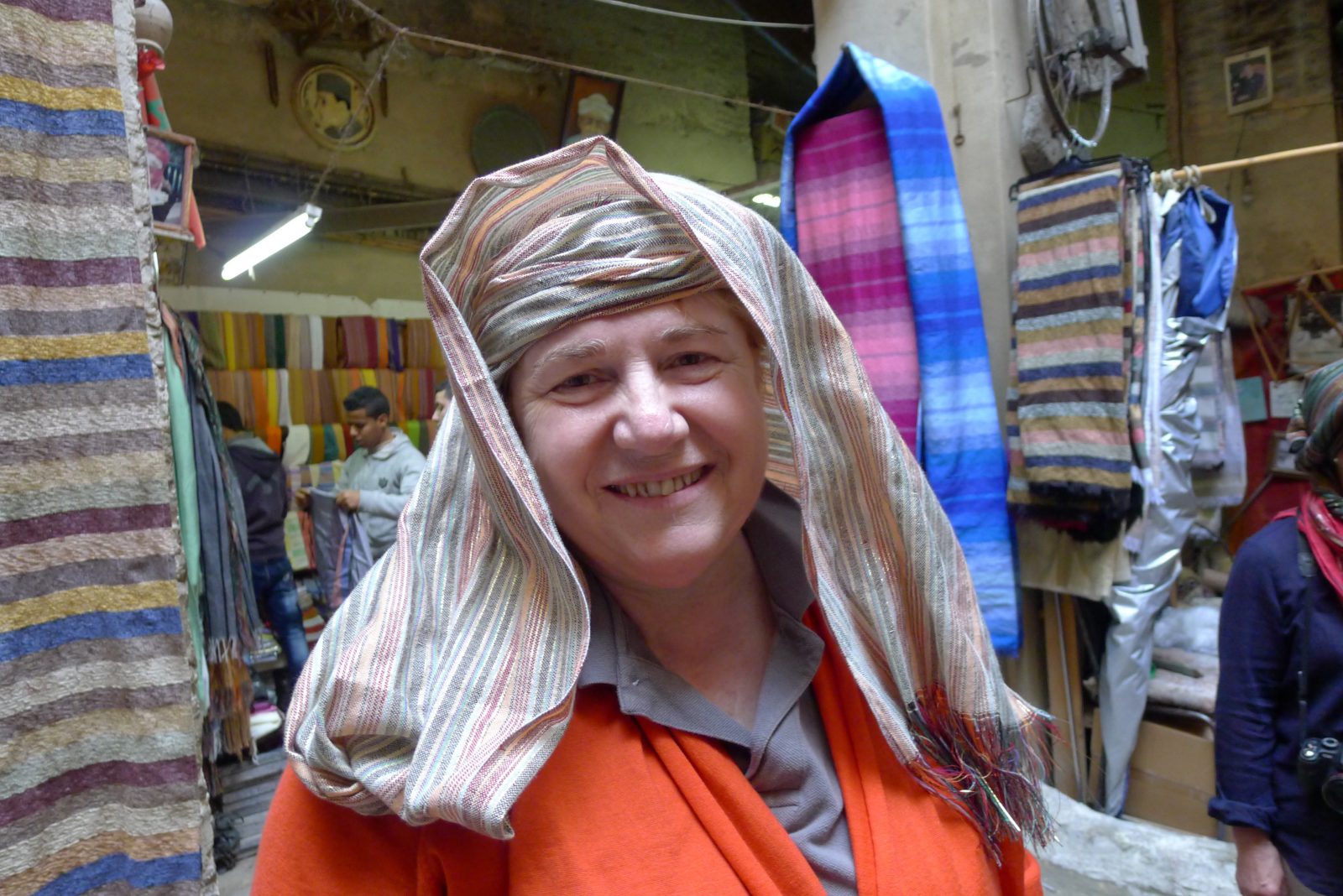 How often do you travel?
Ad. Article continues below.
I like to travel once every two months if I can… sometimes nearby, sometimes far away, but at 7 or 8 weeks home I get itchy feet.
What is your favourite mode of transport?
The train, absolutely without comparison as far as I'm concern. If there's a train to go somewhere, I'll take it no matter what. A few months ago I was in Uzbekistan. I could have flown to the north in an hour. Instead I opted for a 22-hour second-class train ride. It was awful – and I loved every minute of it.
What's the best food you've ever tried on a trip?
Usually street food. The best I've found is in Asia, although when I visit North America I love hot dogs from those little street carts! I admit I'm also partial to street food in Mexico… and pizza by the pound in Italy…
Ad. Article continues below.
and tapas in Spain! Yes, other than street food, I'm a tapas addict.
What country or city can you not help but keep returning to?
Spain and Thailand. I keep going back, whenever I can. When I go to South America, I make sure I fly Iberia, with a long stopover in Madrid. And when I go to Asia, I try to route myself through Bangkok.
Do you plan your holidays, or do you travel on a whim?
Ad. Article continues below.
I do both! I can plan a major trip up to a year in advance, yet a few weeks ago I decided to go away for a few days and looked for 'last minute' bargains – and ended up in Milan, Italy, a place I hadn't thought of visiting at all (even though I live in the country next door).
If you could live anywhere in the world, where would it be?
Right here, at home in eastern France, along the River Rhone, surrounded by mountains on either side…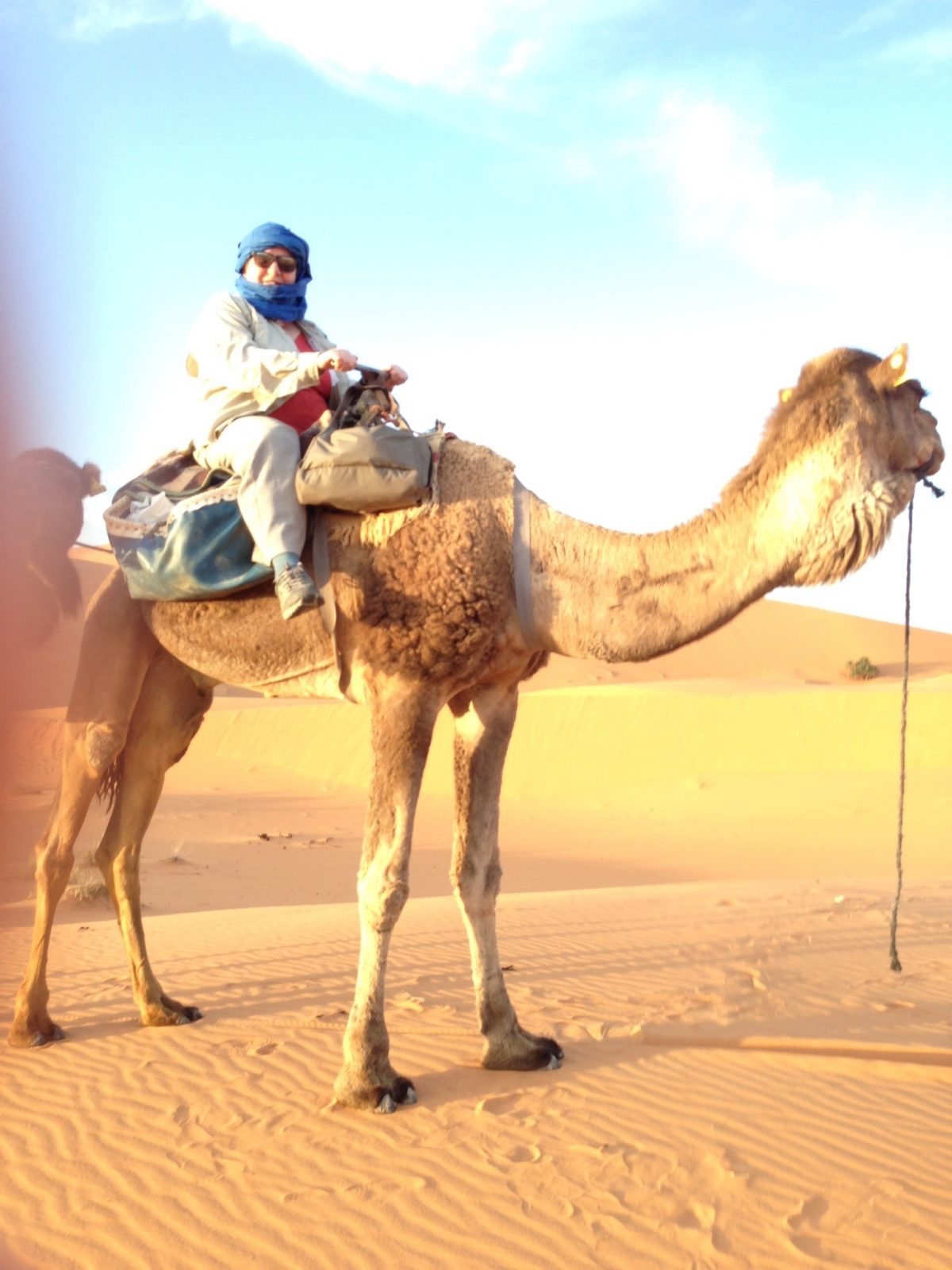 Do you have any stories about an exciting travel adventures you'd like to share?
Ad. Article continues below.
I feel I've had so many travel adventures – they seem to find me! Some were short, like being marched out of the airport in Tashkent by the military – only to find out they were curious about the selfie stick in my backpack (they let me get back on my plane).
Or the time I was chased around a Nigerian market by a woman wielding a machete – my fault entirely. I tried to photograph the market and should have asked people for permission first. I learned that lesson the hard way.
Or taking death-defying mountain roads in the Philippines on the way to a wedding, only to find out I wasn't allowed on that road and had to hide under a tarp in a pickup truck while armed soldiers searched us.
Or getting lost in a minefield in Mozambique…
Is that what you meant by adventure? Because I don't do the 'other' kind – the paragliding or stuff like that. My adventures come from discovery, from being somewhere new, meeting delightful people, tasting scrumptious new foods, learning a few words of a new language.. that to me is adventure.
Ad. Article continues below.
What is the best travel experience you've ever had?
I've had so many I can't choose just one… Last year I visited Kyrgyzstan and spent time at something called the World Nomad Games, a gathering of nomads from the entire region. They set up 1,000 yurts, staged traditional sports – like eagle racing or goat's carcass polo – while wearing traditional clothes and carrying on as though they were in a (giant) nomad village in the steppes. It was an extraordinary experience and I felt privileged to be there. I was so entranced by meeting people and experiencing things I'd never imagined that I even forgot to take photographs, realising this only after I'd left the mountain!
What is the best piece of travel advice you've ever received?
Count the number of doors from the emergency exit to your room and when you go to bed, put a flashlight inside your shoe. If there's a fire in your hotel, you'll slip on your shoes and won't have to scrabble around for your flashlight. And you'll know where the emergency exit is.
Are you inspired by Leyla's travels? When is your next adventure? Let us know in the comments section below.