Passenger Profile: Meet travel bloggers Ron and Michele from Legging It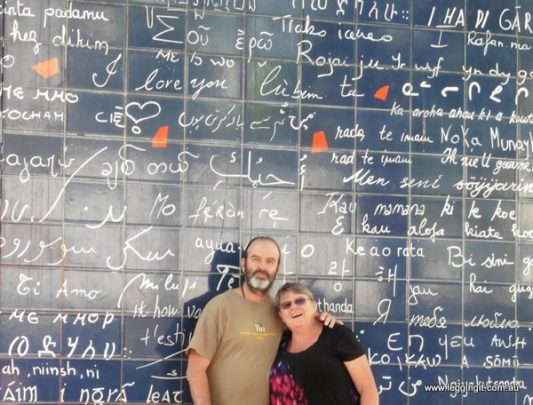 With a personal slogan like "less things, more experiences" you just know that Ron and Michele from travel blog Leggingit.com.au have some great stories from their travels. Whether they're riding a motorbike across Europe or getting to know a soap opera-loving locals in Mongolia, here are some of their tales from the road, which will perhaps inspire you to make some of your own memories.
Read more: Passenger Profiles: On the road with…
Name: Ron and Michele Legge
Age: 53 and 55
Country: Western Australia 
How did your love of travel begin?
While we both travelled when we were young our real passion started when we got married. We spent our honeymoon in Singapore and Malaysia, here Michele especially was confronted with different cultures, how they lived and, of course, the food. While our children were young we spent a lot of time on holidays driving around Australia but as air travel got cheaper we started exploring overseas Asian destinations, too.
Ad. Article continues below.
What are some of your favourite places to travel to?
For Ron, Mongolia would be his favourite, the stark countryside, big skies and rustic lifestyles. He loved the way even in the city, everyone wants to live in a yurt and many people still have one in their backyard. This made him want to return to explore and discover more of what it has to offer.
For Michele, as a lover of the sea, Croatia would be one of her favourites, the dramatic coastlines are just breathtaking. Along with a fascinating history, with a mixture of Roman ruins, other civilisations and the more modern Yugoslav culture, it is fascinating both culturally and visually.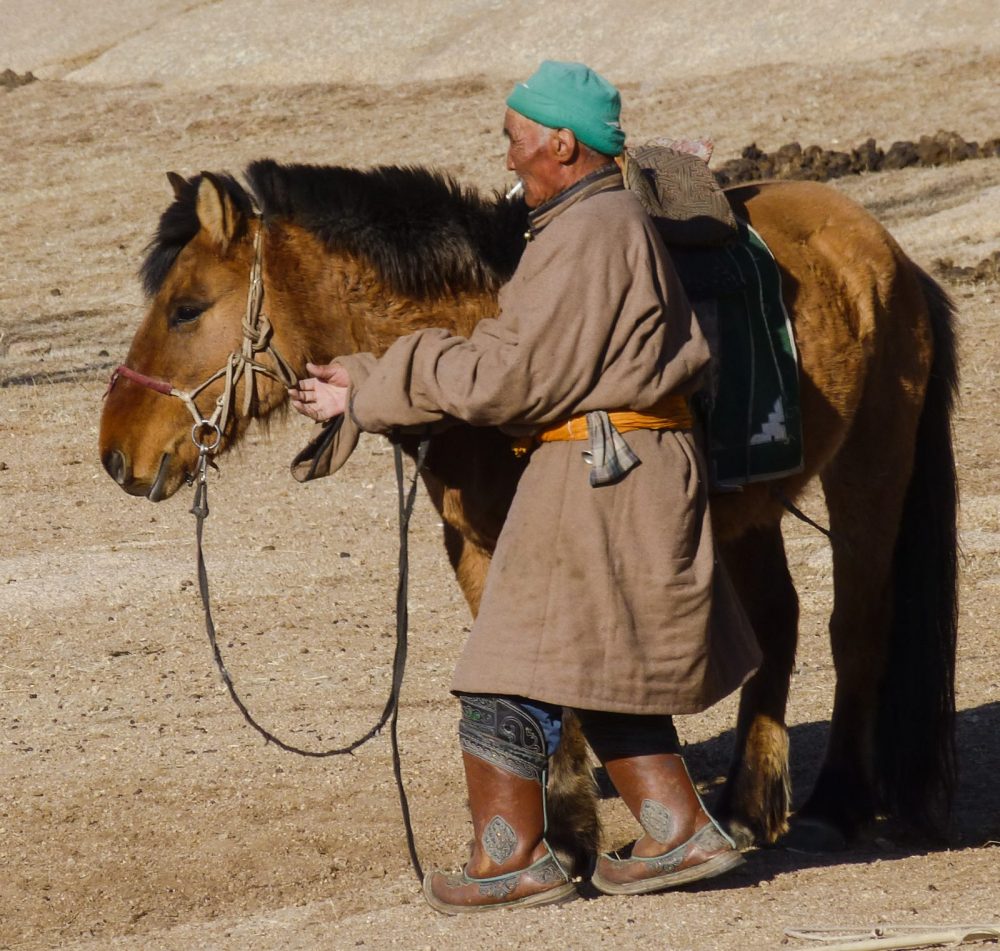 What advice do you have for travellers over 60 who are thinking about traveling but are nervous to take the leap?
Ad. Article continues below.
Take it slowly, book a week somewhere and just spend time in one place. This gives you the chance to feel comfortable and in control. If you are interested in Asia, try a visit to Singapore, everyone speaks English, it is clean, easy to get around and has amazing food. It will give you a non-confrontational experience and from there you can move into other areas. 
What have you learned about yourself through traveling?
No matter what goes wrong, people on the whole are kind and will help you. While we were traveling on a motorcycle, we have many experiences where things went wrong but locals helped us. One of our favourites was when we needed a new tyre, we were in a small village in Morocco where there were only two motorbikes, so tyres were not readily available. Ron headed off with the phone with Google Translate (as we do not speak French or Arabic) and as he got to the tyre shop the phone went flat. Trying sign language and broken French to no response, he was feeling it was not going to happen when a man passing realised there was an issue, he translated for him, worked out there was a tyre in town that had been left by a fellow motorcyclist so phoned around, tracked it down and organised for it to be delivered. Soon enough a man turned up on a scooter, with the tyre over his shoulder, paid a small amount for it then jumped on the back of our bike and directed Ron around until they found somewhere to have it fitted. He then gave Ron a beautiful polished local stone as a gift. It was a lovely experience in how humanity shines through.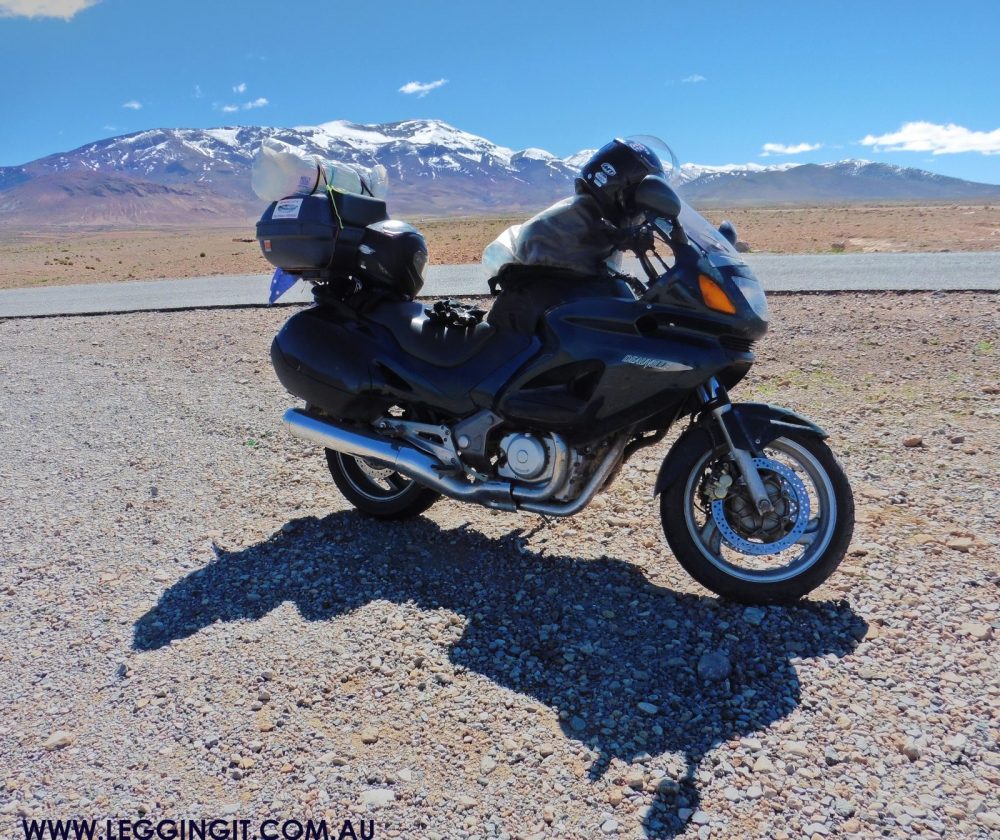 What countries or cities were you concerned about visiting but exceeded your expectations?
We were going to Albania and were not really sure what to expect. All we could find out was about Tirana the capital and a few other main towns, but being on a motorbike we knew we would be in more remote areas. We had seen lots of movies about the Albanian Mafia and were a bit worried about what we would encounter, so we decided that the worst case scenario was we could get through the country in one overnight stop. The reality was just an amazing experience, we discovered a beautiful country, an amazing history and some of the most welcoming people we had met in our three years on the road.
How often to you travel?
Ad. Article continues below.
We have just returned from a three-year adventure, where we flew to Malaysia and four months taking trains and buses to England. From there we bought a motorbike and spent 2.5 years traveling around Europe, Morocco and Turkey.
Normally we try and get away a couple of times a year, sometimes returning to some of our favourite spots like Penang in Malaysia or Sanur in Bali, or to new places to explore.
What is your favourite mode of transport?
We both love overland travel, after spending so much time on a motorbike we love this. Feeling part of the environment, experiencing the weather ( although riding in the snow was not something we want to repeat) and smelling the smells (good and bad).
We also love train travel, the slowness of watching the world go by meeting people and just having the time to enjoy it can't be beaten.
Ad. Article continues below.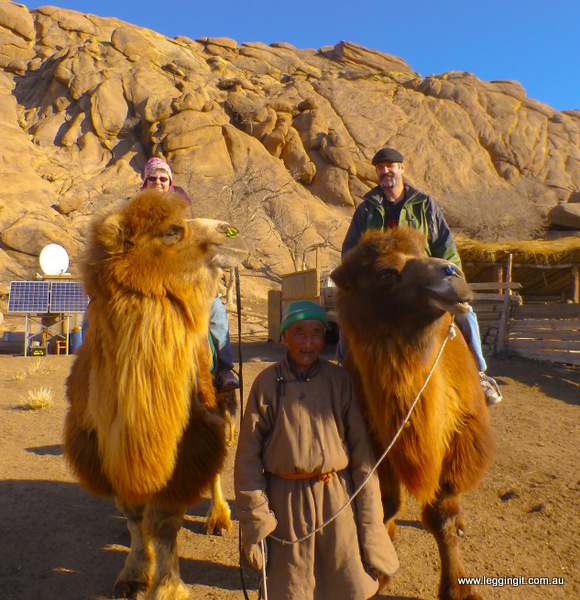 What's the best food you've ever tried on a trip?
We have tried so many amazing foods, so this is so hard to answer. Every culture has their own specialties to offer. We loved Turkish breakfasts where you have an array of fresh veggies, breads, eggs and more and just slowly take your time enjoying it. Penang's diverse mixtures of foods, too. It is just too hard to choose!
What country or city can you not help but keep returning to?
Malaysia in one country we love returning to it has such a fascinating mixture of cultures and history. It has a good transport system so you can get around the country easily by both train, bus and by air to explore. There is also an amazing diversity of food from Indian to Chinese and everything in between, so there is something for everyone.
Ad. Article continues below.
Do you plan your holidays, or do you travel on a whim?
A mixture in our last trip. It was not planned. We picked up house sits and just meandered in between, visiting countries along the way. We loved the unpredictability and managed to get really good accommodation bargains as we went.
Living in Australia, though we need to book airfares to get anywhere so that has to be planned, we try to only book the first night's accommodation and just book as we go for the rest.
If you could live anywhere in the world, where would it be?
Of course at home here in Perth is where we want to live but if we had to go anywhere else it would be Split in Croatia. It is an amazing city and has a fascinating history. Split has everything you need to be comfortable, including friendly locals and a really good welcoming expat community. 
Ad. Article continues below.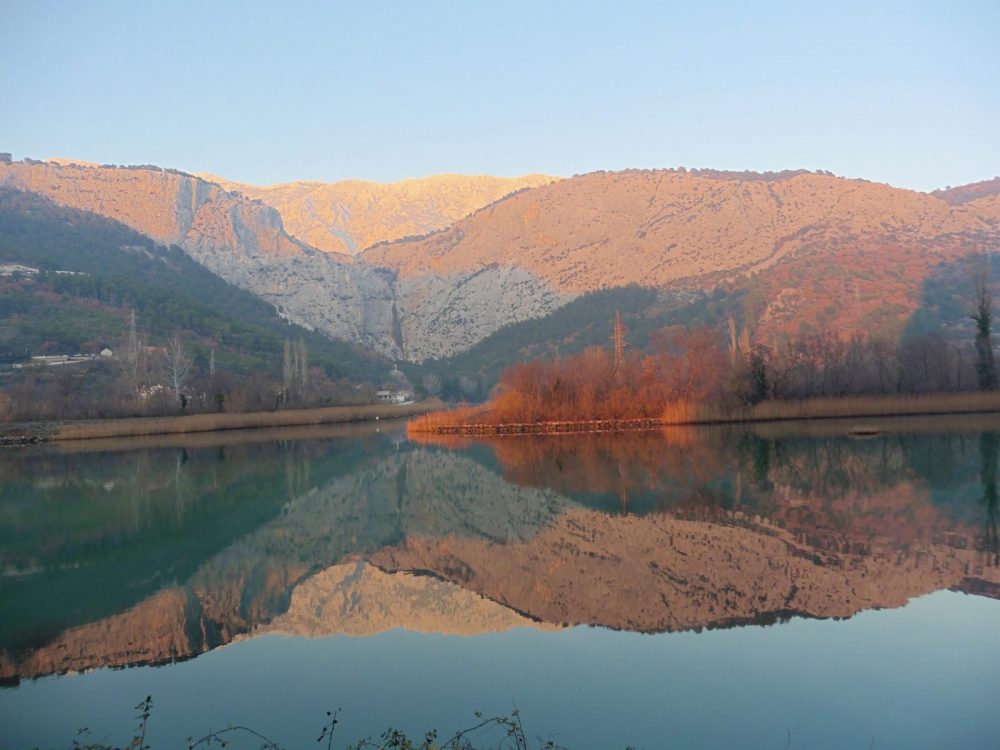 Do you have any stories about any exciting travel adventures you'd like to share?
As you can imagine three years on the road has given us many travel adventures, one of our favourites is when we were in Mongolia staying with a nomadic family. Late in the afternoon our guide said ' watch this',  the old man came running out of the hut and jumped on his horse and rode off into the distance in a cloud of dust. Soon he reappeared with his team of camels running on front of him. He got back to the home area, ushered them into their paddock and ran inside. We looked at our guide who started laughing, it turns out the man is addicted to a Korean soap opera and needed to get inside in time to watch it.
What is the best travel experience you've ever had?
Nothing can beat our experiences couch surfing, from surfing with a retired Japanese doctor who decided to study archaeology, to a family in Albania who woke us with a shot of Rakija brandy at 6am or a lady who left her home in France to marry a Yugoslav soldier in the 60s and spent her life living under communism. Every experience has been unique and has taught us so  much about other cultures and challenges our perceptions of certain societies.  
Ad. Article continues below.
What is the best piece of travel advice you've ever received?
Travel light. Less luggage means more local experiences.
Do you have a travel story to tell? Let us know in the comments section below or get in touch on Facebook.