Pacific Coast Highway destroyed by landslide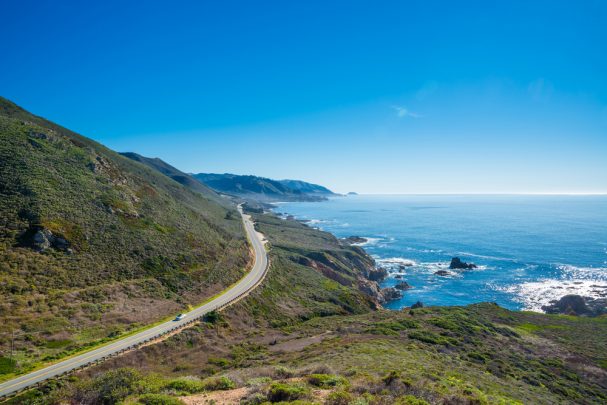 It's one of the most popular scenic highways in the world, but this road trip favourite could be closed for months after a natural disaster ruined 400 metres of the highway.
More than one million tons of dirt and rock spilled out onto the Pacific Coast Highway during a landslide in California's Big Sur region, leaving the road completely impassable.
No one was injured during the landslide as, thankfully, this particular area of the highway had been closed since January, because of heavy rainfall.
The before & after on that massive #landslide in #BigSur #CA is amazing! Wow. The entire coastline reshaped. #StormHour pic.twitter.com/L2tYAw6AUH

— Eweather (@Eweather13) May 24, 2017
Ad. Article continues below.
"Whether that roadway is even there (anymore) will be interesting to see, once it's uncovered," California Transport spokesman Jim Shivers said.
It is unclear how long it will take before the highway is reopened, which is thought to have a significant effect on the local tourism industry.
Read more: 5 Australian road trips worth writing home about
"If you look at our screen from last year, our reservations were completely filled," said Cindy Conner, a manager from local resort, Ragged Point Inn. "And now I'm looking just at a lot of white, which means vacancies."
"I've had people come in and say this was on their bucket list," she added. "It's sad."
Ad. Article continues below.
Rob O'Keefe, chief marketing officer at Monterey County Convention and Visitors Bureau is concerned about both locals and travellers stuck in the area.
"This is so difficult because it is one of the world's most iconic roadways, and now it's bifurcated," he said. 
The most catastrophic landslide that has occurred in Australia was the 1997 event in Thredbo, when 18 people were killed after approximately 1,000 tonnes of earth and debris crashed onto the slopes.
NASA has also shared a satellite image of the highway, showcasing just how big the mammoth landslide was.
Landslide Buries Scenic California Highway https://t.co/WtXNRYnO4I #NASA pic.twitter.com/71UXroqNzK

— NASA Earth (@NASAEarth) May 24, 2017
Have you visited the Scenic California Highway? Share your road trip experiences in the comments section below.