Northern Territory's cheeky new tourism campaign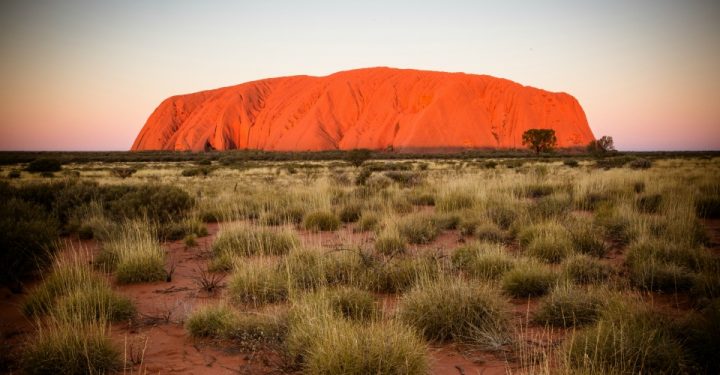 The Northern Territory is used to being an outlandish part of Australia.
After all, a look at the front page headlines of the NT News will tell you what you need to know about how truly Australian the NT is.
But a new tourism campaign launched by a private business has the world talking.
And if you get the Aussie sense of humour, then the ads, posters and merchandise are sure you to give you a laugh.
Ad. Article continues below.
The campaign is called CU in the NT, seems perfectly innocent right?
Well, take another look at it.
The CU and the NT has social media abuzz over the slogan cheekily spelling out a word that most would consider inappropriate.
The cheeky campaign has become an instant hit around the world, just like the "where the bloody hell are you?" ad campaign a few years ago, with many describing as the "wildest" tourism campaign ever.
Ad. Article continues below.
The company behind the campaign, NT Official, has come up with the tag line "The top end is different from the bottom end".
"Whether you're young or old there's so much to see and do in the NT!" the NT Official website reads.
"Experience the unique Northern Territory in Australia's top end for an unforgettable experience. Tell your friends CU in the NT!"
Ad. Article continues below.
The campaign is selling a range of merchandise including stickers and T-shirts, all aiming to draw visitors to the Top End.
And it's taking off on social media including Facebook, Twitter and Instagram.
The Huffington Post described the campaign as "an independent underground campaign specifically meant for young people".
A spokesperson for NT Official told Mashable they want people to recognise "that if they want to go to the NT they shouldn't hesitate".
Ad. Article continues below.
"We are a fronted by a guerrilla group of people with the aim of promoting travel awareness to the Northern Territory region," the spokesperson said.
What do you think of the campaign? Cheeky Aussie humour or offensive?