Money-saving tips for a Fijian holiday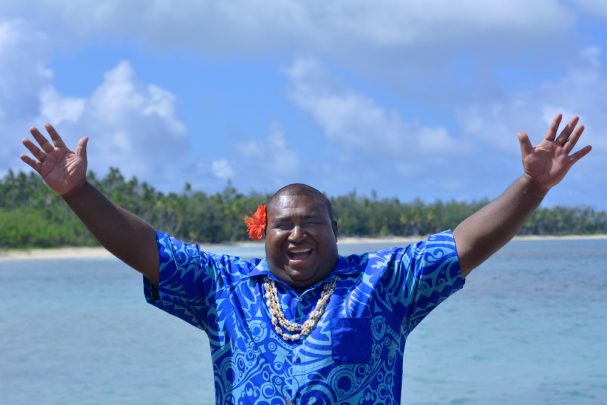 Tropical islands filled with five-star resorts and luxury villas aren't exactly synonymous with a budget holiday, but luckily, at least on this tropical group of islands, it's possible to lap up the finer things in life without the hefty price tag.
A Pacific archipelago of more than islands, Fiji is a cultural melting pot with people heralding from India, Europe, Chinese and the Pacific Islands, including indigenous Fijians.
While there is the option to have a luxurious holiday in Fiji, you can also do it on a budget by following these easy steps. Here are money-saving tips for your next Fijian holiday.
Read more: 7 of the most stunning over-water bungalows in the world
Accommodation
Ad. Article continues below.
They might not be quite as common as the more expensive resorts in Fiji, but there are a variety of budget accommodation options available on the islands. They may be a little more difficult to find, but the remote feel and no-fuss style might be just what you're after. While resorts can generally be the more expensive accommodation, there is the option to get a good deal if you look out for one, especially if you're flexible with the dates of travel. It also pays to arrange tours and packages in advance that include accommodation options, too.
Food
One of the best ways to really get to know Fiji is through the food. Just think about it, there's Indian, native Fijian, European and Chinese influences in the country and when you mix it all together you get some incredible food combinations. But where can you get some budget-friendly fare while you're here? First of all, it pays to take a look at where the locals eat and go there. That usually includes the markets, street vendors and small restaurants. Some of the best budget foods include fresh fruit, veggie curries, roti parcels and more. You're more than welcome to splurge on food at the fancier of restaurants around town, but sometimes the best food comes from some of the most unassuming locations.
Read more: Plan your own Fijian holiday
Experiences
Ad. Article continues below.
If you'd like to do more than lie on your beach towel on holiday, then the water activities, spa treatments and island-hopping excursions can quickly add up. One of the best ways to get around spending a small fortune on experiences during your Fijian vacation is to purchase a package before you go. That way, you've got all, or at least most, of your activities sorted out and you'll know how much you'll spend before you even arrive. And if you want to do a few more things while you're there, you'll have more control over your budget, because most of the things you want to do will already be covered in your holiday tour or package.
When to go
If you're flexible with your dates — and if you're retired you most likely are — then it's worth planning your trip around the times when the holiday prices are within your price range. There are two main seasons in Fiji and they are the dry season, which is also the warmer time of year between May and October, and the wet season which is between January and March and also prone to cyclones. You might not be willing to risk a visit during one of the more tumultuous times of the year, but the weather can still be quite nice, just expect more rain in the late afternoon and evenings.  
What are some of the other ways you've saved money while on holiday in Fiji? Let us know in the comments section below.