Meet the world-traveller who's made knitting cool again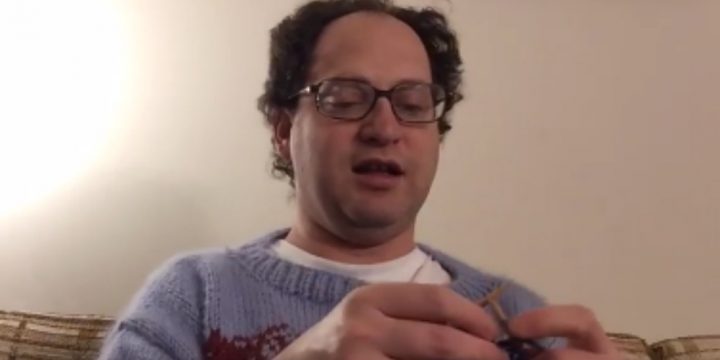 Knitting might not seem like the coolest thing in the world, especially for those of us who want to get out of the house and explore the big wide world.
But one quirky traveller is combining his love of knitting with a love of travel – and it's winning him plenty of fans on social media.
Sam Barsky, an American artist, knits some of the world's most iconic landmarks onto jumpers.
But it takes it a step further and visits those landmarks in the jumpers he knitted!
He's gone viral this week on social media and grabbed international attention for his work!
Ad. Article continues below.
Read more: Crafting items that are allowed on a plane
The photos alone will inspire you and make you laugh in delight.
In one photo, he's seen posing next to Stonehenge, wearing a jumper with a knitted Stonehenge on it.
There's also an image showing his blending in with the Golden Gate bridge.
Ad. Article continues below.
He's certainly taking travel photos to a whole new level!
Barsky has knitted more than 100 sweaters, and his photos are making him a social media sensation.
His popular Artistic Knitting of Sam Barsky Facebook page has videos and photos of his newest sweaters, and plenty more quirky photos.
And he's making plenty of money out of it all too! It turns out he sells his prints of his knitted creations on T-shirts, coffee mugs and mouse pads.

Are you a fan of Sam's quirky jumpers? Do you like to knit and travel?