Man reaches new level of desperation to impress holidaymaker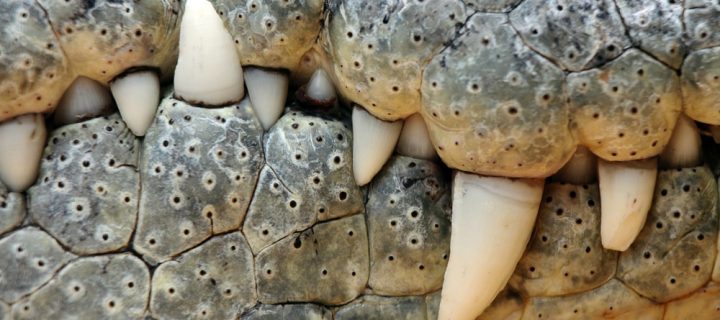 How far would you go to impress someone you fancied?
Hopefully not as far as Queensland teenager Lee De Paauw, who jumped into a river on a dare, straight into the jaws of a three-metre crocodile.
The Cairns Post reported that the 18-year-old had been bragging to British backpacker Sophie Paterson that he was able to swim in the crocodile-invested waters of the Johnstone River in Innisfail. 
"So we said 'go on, then' but we didn't think he'd do it," Paterson told the newspaper.  "It all happened very fast, pretty much as soon as he jumped in there was splashing and screaming."
Ad. Article continues below.
The backpacker said De Paauw managed to fight off the crocodile by punching it several times in the head, before pulling hismelf from the water,
The newspaper reported that De Paauw was taken to Cairns Hospital for surgery on his arm.
He'd recovered enough to speak to Nova 96.9FM radio station today, where he admitted he'd been trying to impress Paterson.
"I just wanted to show the backpacker. I got her number and her name is Sophie," he told the 'Fitzy and Wippa' show.
Also on Monday, The Cairns Post reported that the body of a spear-fisherman who went missing off the coast south of Cairns had been located. 
Ad. Article continues below.
"It is understood authorities believe he may have been attacked by a large, aggressive crocodile which also attacked a police tender last night," the newspaper reported, adding that the crocodile was estimated to be about 4.5 metres long, not much smaller than the 6.2-metre police boat it attacked.
Would you ever swim in water where there was a 'crocodile warning' sign? Have you ever done anything equally foolish to impress someone?