Make your airline food taste better using one simple trick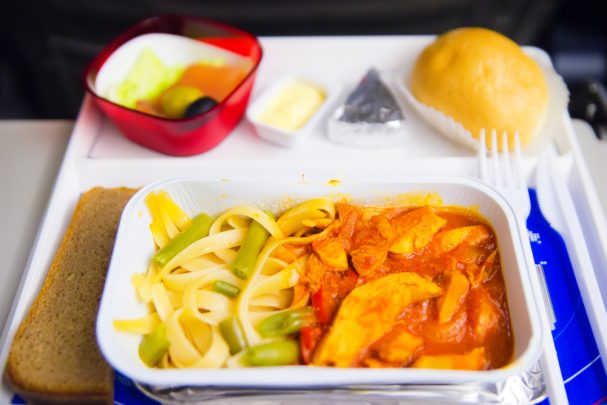 Almost anything tastes good when you're hungrily waiting for your food to arrive half-way through a 16-hour flight. But not all airlines are known for providing the best tasting plane food.
Thankfully, there are some ways to make sure your food tastes as good as it possibly can and you don't have to be a chef, a food expert or asked to be upgraded into first class to make your airline food to make it happen.
Read more: Plane travel causes this strange craving
All you have to do, once your food arrives, is peel away the lid, grab your small container of butter, add it to your dish and then replace the lid.
Butter makes almost everything taste better, even an inflight meal!
Ad. Article continues below.
Have you ever found yourself being served a soggy spaghetti Bolognese, only to find that there's not enough flavour in your tomato sauce? A stick of butter can fix that. What about a flavourless piece of steak with mash potatoes? Butter is your new best friend.
Iconic chef Julia Child knew a thing or two about cooking and she famously said, "With enough butter, anything is good." And we thing she's right.
Read more: Food reviewer shares which airlines have the best meals
But the interesting thing is that your tastebuds can change the taste of things while you're up in the air. That's why you might crave certain foods that you wouldn't normally eat while on the ground.
As your body dries out in the low-humidity plane cabins, your scent can actually lessen, meaning that meal in front of you can lack in flavour. One study actually found that your ability to taste foods can decrease by about 30 per cent
So, make like Julia Child and start adding more butter to your airline food to make it taste better and intensify the flavour. You won't regret it.
Have you ever tried this tip? What's the best airline food you've ever had? Let us know in the comments section below.