Major announcement to affect all cruisers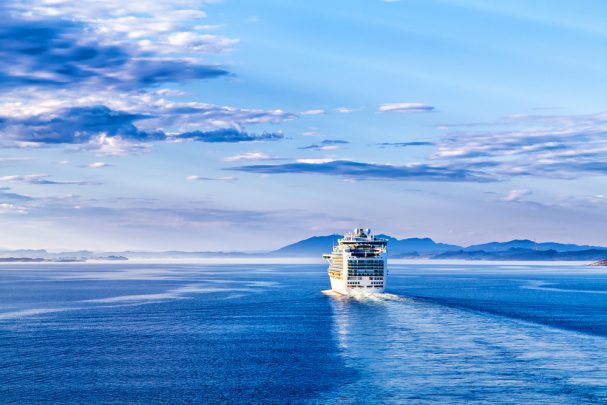 Technology is taking over the tourism industry at such a fast pace and now the cruise market is in its sights.
For those who get motion sickness, don't like big crowds or just prefer the comforts of home, then this latest technological development is for you.
Cruise organisations and international travel experts have today confirmed that by 2020 cruise ships will be made obsolete and be replaced with virtual reality cruise simulations.
The simulation includes experiences like, sitting by the pool, with water being splashed onto the passenger's face to simulate the feeling of being splashed by swimmers in the pool.
There are also waterslide simulations, virtual reality dining experiences and exciting balcony view projections that will make you feel like you're really out at sea without ever having to leave dry land.
Ad. Article continues below.
Cruise virtual reality company, Cruise Control, says travellers want to feel safe while on holiday and this experience allows people to see the world without ever having to get out of their comfort zone.
Read more: 70-year-old man sues cruise liner for ruined holiday and broken heart
"With the support of the industry we are happy to announce that cruise ships are the first step towards a completely virtual reality experience," Wendy James from Cruise Control announced on April 1st.
"We are able to control the travellers experience from beginning to end to ensure that no one is ever subject to anything stressful or unsavoury while they're on holiday," she says. "This is a step in an exciting new direction for the cruise industry."
"Passengers sit in their own cruise simulation pod while scents, sites and other sensations are filtered to them via our patented electronic simulation."
Ad. Article continues below.
Retired traveller Peter Jones says he's always wanted to go on a cruise, but the idea of getting seasick has prevented him from jumping aboard.
"I get terrible motion sickness," Jones says. "And ever since I saw that movie The Perfect Storm with George Clooney, I've always said that I won't go on a cruise until Clooney is on the boat with me."
We'll, that might soon be a reality, too.
"We've got a function that allows passengers to choose special guests on their virtual cruise and some of those people can be Hollywood stars and musicians," says James. 
According to Cruise Control, more than 2,000 people have already sign up for the inaugural simulated event.
"Sign me up!" says Jones. 
Will you miss the traditional cruises once they're discontinued? And Happy Fool's Day! Share your cruise memories below.