London airport evacuated due to suspected terror attack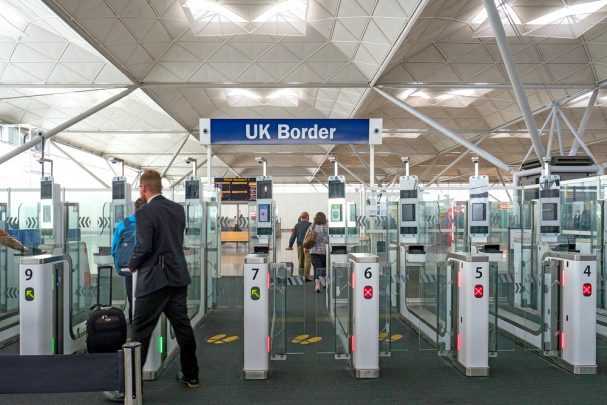 Image: pio3/Shutterstock.com
A 25-year-old man has been arrested in his home in East London after reportedly using a toxic substance to cause serious harm at a London Airport, an offence according to local anti-terrorism laws.
The London City Airport had to be evacuated and around 500 passengers and staff were instructed to leave the terminal following an alarm that was activated at 4pm on Friday.
Two people people were taken to hospital and 25 were treated for breathing difficulties at the scene.
The London Metropolitan Police later discovered that CS gas spray, or tear gas, was sprayed throughout the terminal.
Ad. Article continues below.
Read more: Government urges badly behaving Aussies to stay out of trouble on holiday
One passenger, Kim Fletcher, said she was unclear at first about what was happening.
"There was a woman saying at first she thought she could smell deodorant but it became quite noxious with people coughing," she said.
"I arrived after the airport was shut. Everyone was pushed out across the road."
A spokesperson from the Metropolitan Police Service also confirmed that a man has been arrested in accord with new anti-terrorism laws.
Ad. Article continues below.
"The man, 25, was arrested at a residential address in east London and taken to a west London police station," the spokesperson said.
"He was arrested on suspicion of using a noxious substance to cause serious damage – an offence under section 113 of the Anti-Terrorism, Crime and Security Act 2001."
Read more: What to do if you experience a natural disaster on holiday
The airport was declared safe and reopened to the public at 7pm after the building was searched and airborne chemical readings came back clear.  
Another passenger, David Morris, said he was checking his luggage in when people around him began coughing.
Ad. Article continues below.
"We were queuing up and we were just about to check our bags in, and I was talking and started to cough to the point I was not able to keep talking," Morris said.
"It was getting quite bad and we saw other people starting to cough at the same time. The people behind the desk were coughing the most and quite aggressively.
"Within two minutes, they shouted for everyone to get out."
Several flights coming in from parts of Europe, including Paris and Amsterdam, were rerouted to other airports.
What do you think about the reported terror attack in London? Let us know in the comments section below.