Just a few reasons to visit Dublin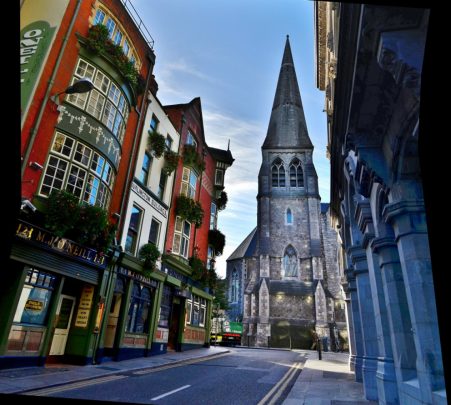 So often it is peculiar how we can mention the cities we travel to, but for Ian and I the country and the villagers along the way really stand out in our adventures. Perhaps this is why we travel (mostly) by car, research as much as possible and are prepared to 'go with the flow'… Including the flow of traffic.
Having collected our hire car from our lovely little hotel, Sheldon Park, we had an offline GPS to guide us along the way, but simply could not get off the M50.
Watching our little dot travel along at a great rate our destination was shown, and two hours after, having travelled Dublin's narrow streets, we arrived!
But I digress.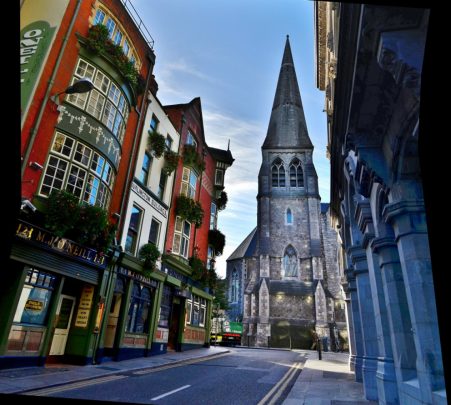 Dublin has this wonderful mix of heritage and indulgence that it will not disappoint. It might be the small capital of the Republic of Ireland, but there is a cosmopolitan heart firmly established.
Some of the highlights of Dublin took in the impressive collection of museums and galleries.
Trinity College
Ad. Article continues below.
Ireland's most prestigious university in the heart of Dublin is Trinity College. The campus has barely changed since it was established in the late-1500s, its architecture and landscape beautifully preserved.
The greatest treasures are kept in the College's Long Room. By long, I mean 65m. It houses roughly 200,000 of the library's oldest volumes, including the Book of Kells, which is this unbelievably illuminated manuscript of the four Gospels of the New Testament and dates back to AD 800.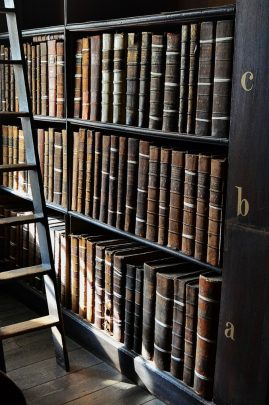 I hear it can get very busy during the summer months, and going online to book your tickets is recommended to ensure you don't miss out.
Ad. Article continues below.
National Museum of Ireland — Archaeology
One of four branches of the National Museum of Ireland, the archaeology arm is home to a vast collection of Irish artifacts that date from 7,000 BC to the present. The museum is elaborately decorated with mosaic floors, marble columns and fancy ironwork throughout.
You'll find a large collection of Celtic gold jewellery, carved stones, bronze tools and weapons.
Among the exhibition are some impressive pieces of prehistoric gold work, such as a late Bronze Age gold collar known as the Gleninsheen Gorget that is dated somewhere in the vicintiy of 2200 to 500 BC.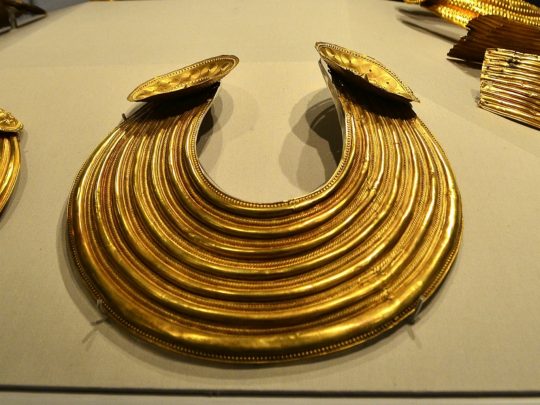 St Stephen's Green
If you are looking for a lovely spot to be at one with nature in the heart of Dublin head for St Stephen's Green. This beautifully green (said to be like this all year around) urban park is filled with public art, flower gardens, formal lawns, a Victorian bandstand and an ornamental lake.
The Green was used as the place for public punishment of the city's criminals right up until the late 1600s, and it wasn't until the early 1800s that it became a private park.
Ad. Article continues below.
Strolling through the Green offers up many delights. There are a great many statues.
Merrion Square
A well known part of Dublin is Merrion Square. Here you'll find beautiful Georgian houses and many famous former residences, such as that which belonged to Oscar Wilde who lived at 1 Merrion Square as a child. You'll find a statue of the writer at Merrion Square Park.
Many of the residences have colourful doors and ornate door knockers.
The Merrion Square Park was once a private park, which meant only residents had keys and access to it, but in the 1970s it was opened to the public.
Ad. Article continues below.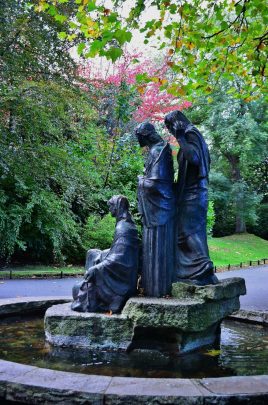 Molly Malone
Once dubbed the 'tart with the cart' the statue of Molly Malone is a tribute to the fishmonger who made a name for herself largely because of her sad fate. According to locals, Molly (a common nickname for women whose real name was Mary) is said to have lived in Dublin in the 17th century. While she had reputation for her ability to sell fish on Grafton Street, it turns out poor Molly — quite the beauty so they say — was forced to sell herself to make ends meet. Thanks to one of her clients, Molly got infected with cholera and died right there in the street in 1699.
Ad. Article continues below.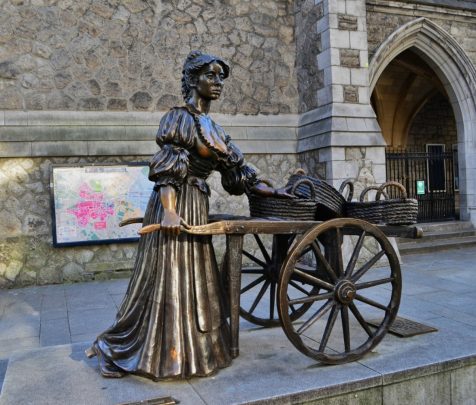 All that said, Milly Malone is regarded as some sort of icon in Dublin and there is even a song, 'Cockles and Mussels' that keeps her in the thoughts and hearts of the Irish.
The Dublin locals are incredibly friendly, and they are more than happy to show you their favourite watering hole or direct you to the nearest tourism landmark.
Have you been to Dublin? Is Ireland on your travel bucket list? Share your experience with us.