Joan Collins becomes a godmother as a touching tribute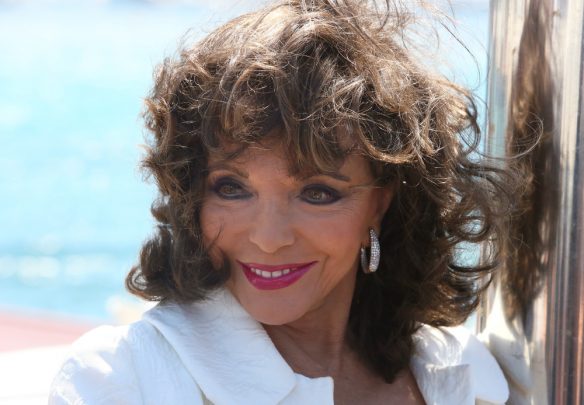 Legendary actress, best-selling author and style icon extraordinaire Dame Joan Collins has another notch to add to her belt as she's just become a godmother.
The iconic actress has earned the title of godmother of the Super Ship S.S Joie de Vivre which has become an unofficial tribute to the lives lost during the Paris terrorist attacks.  
Los Angeles company, The Travel Corporation, in charge of building the ship weren't sure whether to continue with the release of the S.S Joie de Vivre following the devastating attacks that occurred in November 2015.
But known for cruising to the country for decades, it seemed an important time as ever to spread some joy and this was a way they could stand in solidarity with the people of Paris.
Read more: Is it worth paying extra for a balcony cabin on a cruise?
Ad. Article continues below.
"It seemed fitting to invite Dame Joan Collins to be godmother of Uniworld's French-based S.S Joie de Vivre knowing she also is a great supporter of the majestic city of Paris where the ship will regularly sail from," a spokesperson said. 
And if there's anyone who can spread a bit of joy and good cheer, it's Joan, who would love to encourage people to fall in love with Paris as she has done. 
"I hold France and its City of Light close to my heart, and now, thanks to Uniworld, my ties to the beautiful country are even closer," the former Dynasty actress said. 
Dame Collins has close ties to France, owning a house in the south of the country, but it was during her youth that she really became enamoured the culture and the way of life.
"I fell for France when I was a teenager and first went there at 14," she said in an interview with the Independent.
"We went first to northern France, then to Juan-les-Pins for family holidays and I've now graduated to St-Tropez. It's the culture, the food, the light, the atmosphere and the people."
What do you think of Joan's new role? Let us know in the comments section below.