In-flight entertainment just got a whole lot more exciting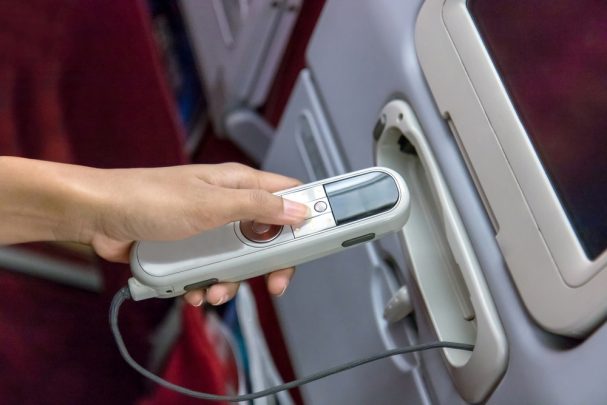 Imagine being so enthralled by the film you were watching on a flight that you'd never want to disembark from your plane. That's what some are anticipating as Qantas introduces new inflight entertainment.
Forget your regular in-flight films and news channels, Qantas has introduced Foxtel, Spotify and Netflix to their domestic flights, meaning passengers will be able to access the most up-to-date TV shows, movies and music from thousands of feet above the ground.
And don't worry if you haven't subscribed to any of the services, they're all offering free access to passengers on board.
"Foxtel and Netflix both have huge catalogues that are expanding all the time, so there will be no shortage of entertainment on board," says Qantas Group Executive of Brand, Marketing and Corporate Affairs, Olivia Wirth.
Here's a list of the films, television shows and music you could be enjoying on your next flight. You'll never want the flight to end!
Ad. Article continues below.
Read more: Never post a photo of this when you travel
1. The Crown
The Crown is a television drama all about Queen Elizabeth II. If you love the royals and the history behind their long-standing reign then you can sit back, relax and enjoy the whole series (or at least a couple of episodes) on your next flight.
2. Emma
A period film starring Gwyneth Paltrow and Ewan McGregor, this film is all about romance and the complicated nature of love and relationships in early 19th-century England.
Ad. Article continues below.
3. Mother's Day
If you're looking for a feel good chick flick, then Mother's Day, starring Jennifer Aniston and Julia Roberts, is a good one to pop on while you're waiting for your in-flight meal to come through the cabin. Get the tissues, because there are a couple of heartwarming moments in this one!
4. Golden classics
If you want to tap your toes throughout the flight, then a search for a playlist of your choice will make you want to get out of your chair and dance around the cabin. Go on, you know you want to!
What do you think about the new in-flight entertainment available to Qantas passengers? Let us know in the comments section below.