Iconic European landmark left in ruins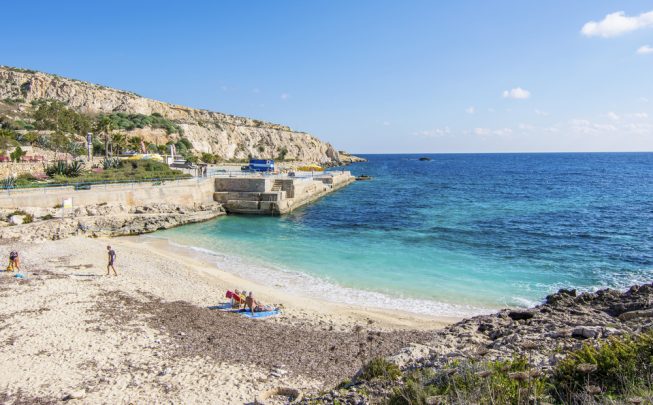 It's one of the most iconic natural formations in Europe, but now the Azure Window on the Maltese Island of Gozo is no more. Strong winds and a powerful storm have claimed the landmark, much to the dismay of locals and tourists.
One of Malta's most popular landmarks, the 50-metre high rock formation one the Dwejra Point Cliffs formed more than 500 years due to natural erosion. A favourite for holiday-makers, the arch also featured in the Dothraki wedding episode in HBO's hit series Game of Thrones, as well as the film Clash of the Titans.
Ad. Article continues below.
Local authorities have warned that this was a long time coming, with erosion becoming too much for the arch to handle.
"Reports commissioned over the years indicated that this landmark would be hard hit by unavoidable natural corrosion," Malta's prime minister Joseph Muscat said on Twitter on Wednesday. "That sad day arrived."
Travellers have since taken to Instagram to share their memories and happy snaps.
"Just heard that the famous Azure window collapsed into the sea today," said Rich McCor. "Sad to say goodbye to a natural wonder. I came here in 2015 and spent a sun filled day taking snaps around Gozo."
Ad. Article continues below.
"Sad to learn Malta's Azure Window collapsed this morning on the island of Gozo in heavy storms," said Mark Baker. "We were lucky enough to visit in 2012 on a perfect afternoon. Such an important place for a small country in the middle of the Mediterranean."
Have you visited the Azure Window in Malta? Share your travel photos with us on Instagram by tagging @Travelat60.