How your spare buttons can help keep you organised on your next holiday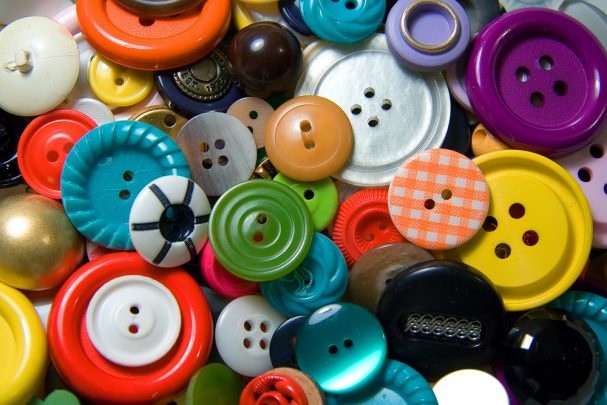 For the jewellery wearers among us, there is no event too small and no outing too insignificant that doesn't warrant the wearing of a stellar pair of earrings. Whether it's a short trip to the store, an afternoon out with friends or your next cruise holiday, there are so many functions, events and outings that call for a great set of studs or some flamboyant costume jewellery.
Whatever the occasion is, there is a way you can take care of your earrings and stop them from getting ruined or lost in your luggage while on holiday.
All you have to do is round up your mismatched and spare buttons, gather all the earrings you're hoping to wear while you're away and fasten them onto the buttons. That way you can keep them all together in a bag and pop them in a zip-lock or sandwich bag to make sure they don't float around your bag, never to be seen again.
Read more: Brutally honest travel reviews will make you think before going
If you love your fashion and you use your style as an extension of your personality and identity than you will not be able to imagine travelling without your ear bling to add some sparkle and colour to your outfit.
Ad. Article continues below.
This may especially be the case if you are going on an ocean or river cruise as the cruise liners frequently organise special nights on the ships including Hawaiian nights (hello, colourful earrings!) or formal evenings (how could you not bring a pair of sparkly studs?).
But there's just nothing worse that bringing along your jewellery on a holiday and finding that they've all end up tangled, lost or broken at the bottom of your bag.
Thanks to this simple but, hopefully, helpful tip, you'll be able to travel around the world and not have to forfeit your style while you're jet-setting around the place.
What do you think? Will you be packing a handful of buttons on your next holiday? Let us know in the comments section below.