How travellers over 60 can avoid paying for a single supplement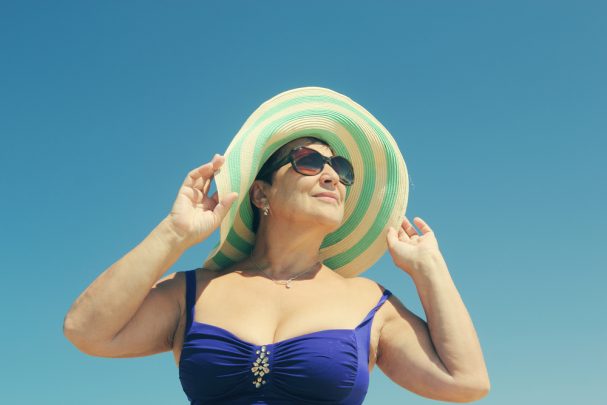 Solo travellers over 60 already have enough to deal with, but asking them to pay up to 100 per cent more for their tours, accommodation and other travel packages seems just plain rough. Travellers over 60 who find themselves venturing abroad alone often find themselves in that situation because their partner has sadly passed away, or because they are no longer surrounded by friends and family. And it becomes even more difficult for single Australians on the pension, who only have one source of income through retirement. But there are ways travellers over 60 can avoid paying for a single supplement, here are just a few.
Read more: How to book an entire row on a plane without paying extra
1. Single-friendly operators
One of the best ways to get the best-possible price as a single traveller over 60 is to go on the lookout for tour operators and businesses who specialise in working with solo travellers. More and more are popping up every day, so it pays to search for them. On the other hand, some tour operators might not advertise whether or not they do special prices for singles, so it never hurts to ask.
2. Share with a stranger
Ad. Article continues below.
If you are going on a group tour and are concerned about paying extra for a room by yourself, let the tour operator know that you are happy to bunk with a stranger of the same gender. That way, you don't have to pay extra for a room to yourself and you might just make a friend while you're there, too. You might not, though, so be prepared for that outcome, as well.
3. Negotiate
If you're booking accommodation at a hotel or resort and want a single room but don't want to be hit with the full price, then be open to trying to negotiate with the operator to get a cheaper price. Call the hotel directly for the best-possible chance to nab yourself a deal. It never hurts to get a little under the collar to negotiate a great price.
4. Solo traveller groups
There are a variety of online groups that cater specifically to solo travellers wanting to find a travel buddy to save on single supplement costs. There are Facebook groups, forums and businesses that specialise in connecting solo travellers, or you could find out if there is someone in your own network of friends and family that would want to travel with you.
Ad. Article continues below.
Read more: How to make sure your hotel bed is actually clean
5. Avoid peak times
If you really want to save yourself some money and avoid paying for a single supplement then it's really worth travelling in the offseason. Hotels and tour operators are much more willing to negotiate during particularly quiet seasons. So, work your travel plans around the cheapest available dates.
6. Look for accommodation alternatives
There are so many different options to take advantage of when it comes to holiday accommodation. You have much more choice than just booking a hotel for the night. Instead, do some research and look for homestays, housesitting opportunities or Airbnb accommodation. You'll likely to save yourself some money and not have to pay a single supplement at all.
Ad. Article continues below.
7. Go it alone
If you're fed up and can't find a travel company that offers great prices for single travellers, then plan your own itinerary and go it alone. It takes much more planning and bit of extra travel confidence, but if you'd prefer to save big on your holiday, it might just be the right way to go about it for you
Do you have any more tips for travellers wanting to avoid the single supplement? Let us know your advice in the comments section below.