How to travel to Japan on a budget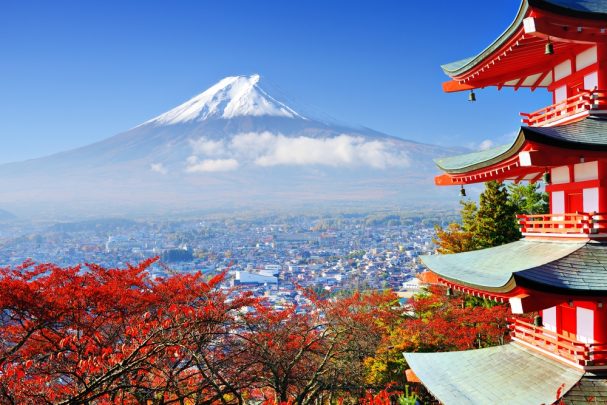 It's often thought that Japan is one of the more expensive travel destinations around the world. All those ski resorts, city restaurants and hot baths don't pay for themselves now, do they? But you can travel to Japan on a budget. Don't laugh just yet, because below are a few ways you can make the most of your trip to Japan, without going into debt or breaking the budget along the way.
Read more: Begin planning your trip to Japan
1. Travel during the off-season
Ok, this one might seem like a bit of a no-brainer, but it can be very easy to be tempted by cherry blossoms and ski fields and visit Japan during the peak holiday seasons. Use all the willpower you can and book your Japanese holiday around any big holidays and festivals, unless you really, really want to. In which case, go for your life and save your money on the options below.
2. Budget accommodation options
Ad. Article continues below.
If you want budget accommodation options, then Japan is a great place to find it. They have everything from hotel capsules to overnight internet cafes that give you your own private room and reclining chair, if you're really budget conscious. You might also find people taking a nap at local eateries and food chain restaurants, especially locals who've missed their last train for the evening. Of course, that's not the most ideal accommodation option, but if you're adventurous and on a budget, it's something to consider.
3. Plan ahead
The earlier you begin to plan your trip to Japan, the more likely you'll be able to stumble across some great deals and savings. Keep a look out well in advance to score yourself a bargain.
Read more: Strange restaurants in Japan you have to see to believe
4. Get a rail pass
Ad. Article continues below.
If you're travelling across the country and spending a good portion of your time going from city to city across a long distance, then a JR rail pass is a great and cost-effective way of seeing the country.
5. Don't get a rail pass
But, if you're just visiting a few cities here and there that are within relatively close distance, or if you have a bit of flexibility with your time, then don't worry about the rail pass and instead go for something like a budget airline carrier, the local buses or the slower trains that connect cities and towns.
6. Buy food from supermarkets
Japan is notorious for over-prized watermelons and expensive fruit and vegetables, but food can actually be quite well-priced in Japan, as long as you shop from the right stores and buy the right food. Steer clear of imported fruit and veggies and make a stop by the supermarkets for a budget-friendly bento box.
Ad. Article continues below.
7. Free points of interest
A whole variety of points of interest are actually free in Japan, including shines, temples, local gardens and much more. So, go for your life and enjoy as many of them as possible. 
Have you been to Japan? What are some tips and advice you have for travellers wanting to visit the country on a budget? Let us know in the comments section below.