How to travel Australia on a budget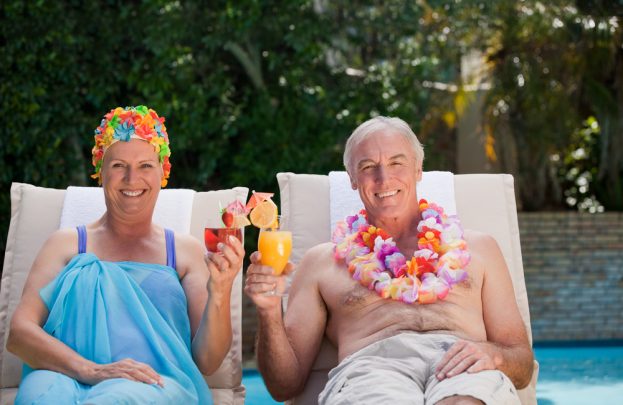 You'd be forgiven for thinking that it might just be cheaper to travel to Asia or even the United States than actually travel around Australia. Australia is fast becoming known to be one of the most expensive places to travel to, and people have had enough.
During a recent interview with Get Up & Go editor, Bev Malzard, one of the most common questions asked by the Starts at 60 and Travel at 60 community was: "Why is it so expensive to travel through Australia?"
So, we've dug deep to find out the reason and also discovered some ways that travellers through Australia can save big. Here's how you too can travel Australia on a budget.
Read more: How to travel around Australia for just $1 a day
1. The size of the country
Ad. Article continues below.
Australia is a heck of a big country and that means that travelling around the place can add up very fast. Whether you're driving or flying, petrol is going to contribute to a significant portion of your travel budget in Australia.
Ways to save: If you want to travel in Australia on a budget, then focus on just one or two regions to explore. If you want to visit Tasmania, Western Australia and Northern Queensland all in one trip, than the chances of you spending up big is going to increase. If you decide to stay put in one area and explore it, then you won't have to spend too much money on flights and petrol charges.
2. The remoteness
Some of the most remote areas of Australia are also some of the most beautiful. So if you want to visit Litchfield National Park in the Northern Territory or Arnhem land, then expect there to be a hefty price tag attached to the privilege. It takes hours to reach some of the remote parts of Australia but once you get there, those once-in-a-lifetime opportunities are worth the price and the effort.
Ways to save: Booking a tour to some of the more remote areas will save you money on things like accommodation and transportation to some of these remote areas. They will also ensure your safety and save you money on food and petrol as well.
Ad. Article continues below.
Read more: Take a look at our travel deals and specials here
3. Importing costs and high wages
Important costs can make for some hefty prices when it comes to retail prices. But expect a high price on things like food and alcohol, too, because of the high wages staff are generally paid compared to places like the United States or parts of Asia. Dining out while travelling in Australia can really mess up the budget and it only takes one shock dinner bill to have you worry about for the rest of your trip. 
Ways to save: With food and alcohol prices being quite high in Australia it's worth cooking your own food when you can, and even drinking less alcohol or at least buying your alcohol from the bottle shop rather than splurging too much when you dine out.
4. Accommodation
Ad. Article continues below.
Accommodation has got to be one of the biggest expenses you'll have while you travel Australia and that comes down to much of the population living in the densely populated coastal cities.  Property owners are paying a premium for their locations and pass on that expense to patrons.
Ways to save: There are hundreds of caravan parks around the country that charge as little as $10 for an unpowered site. If you don't want to rough it, though, there is also the opportunity to stay in a caravan park, cabin or coastal villas for reasonable prices. The further out you go from the high traffic inner-city areas, the lower your price will be, too.
Do you have any other tips for how to travel Australia on a budget? Let us know in the comments section below.