How to stop your powdered makeup from breaking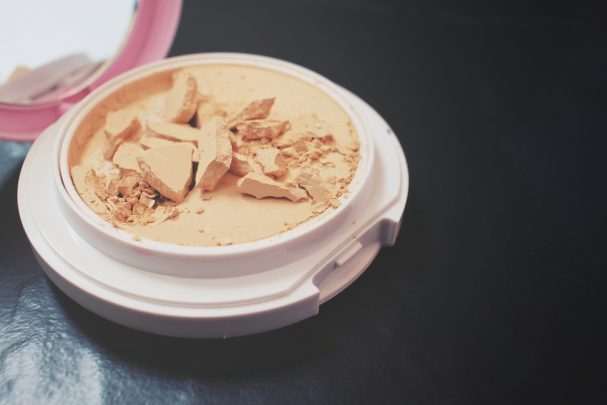 Just because you're on holiday, doesn't necessarily mean you don't want to look your best. So, you're likely to bring all your favourite makeup products from home, right? Or at least a few of them.
But what happens when your favourite blush or that pricey foundation that is your perfect colour match crumbles and breaks in your carry-on luggage while in transit?
Thankfully, there is a way you can make sure those little bundles of makeup magic don't get ruined in your bag or, even worse, leave a little trail of glittery powder in your bag for you to clean up.
Read more: How to guarantee you won't forget any toiletries when you go on holiday
All you have to do is, before you leave, lie out all the makeup powders you'd like to bring on holiday with you, then pop in a cotton ball or pad into the container. Reducing the amount of space that the powdered makeup has to move around and potentially break into tiny pieces, the cotton balls and pads will keep your favourite makeup powders protected and intact.
Ad. Article continues below.
The great thing is, not only will the cotton balls and pads prevent your makeup from breaking, but you can actually use them to apply your makeup, which will save you space on packing brushes into your makeup bag, too.
So, the next time you pack your makeup bag for a trip away, don't forget to pop some handy cotton balls into the container so you can enjoy your makeup for as long as possible.
Do you have any other packing tips to share? Let us know about it in the comments section below.