How to save thousands of dollars on flights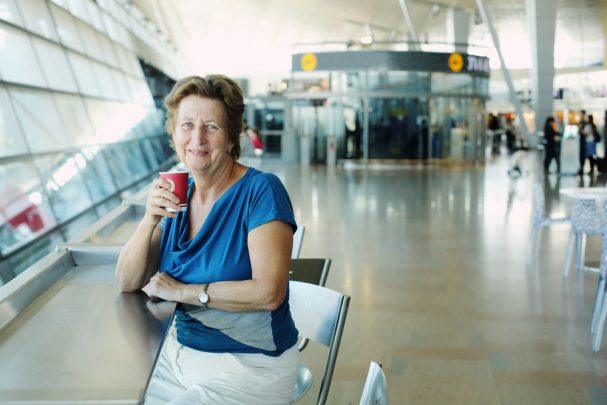 It pays to be a little sneaky every now and again, especially if it means you can save a couple of dollars here and there.
But what if we told you that you could save thousands of dollars on flights each year, just by getting a little sneaky with your planning.
Now, we're not at all suggesting that you take advantage of different airlines, but this is tip worth giving a go if you are on a bit of a tight budget and want to see if you can save some money on your trip.
Read more: How a nappy can stop you from getting robbed on holiday
One frequent flyer recently took to the website Reddit to share a travel tip that had saved her thousands of dollars over the years. Her tip is as simple as it is sneaky. All you have to do is book a flight with an almost impossible connection time. The shorter the connection time the better.
Ad. Article continues below.
"I'd book a connection that's impossible to make unless hell freezes over… out of the little regional airport because it was 75% cheaper than the direct flight," she said.
"Before I even left to go to the airport, I'd have been texted saying the plane was delayed."
She'd then call up the agent or the airport and let them know that she wouldn't make it time for her connecting flight. Once that had been verified, she would ask for a direct flight instead and usually would be given the direct flight.
Read more: Crafting items that are allowed on a plane
The reason travellers stand to save thousands of dollars using this tip is because buying a connecting flight over a direct light can be hundreds of dollars cheaper, and if you're making several flights a year, those dollars quickly add up.
Of course, you can never guarantee that you'd actually be allowed on a direct flight, and it does mean you could be potentially be late to your arrival rather than earlier on a direct flight. 
What do you think? Would you ever try this sneaky tip? Let us know in the comments section below.