How to receive your meal first on a filght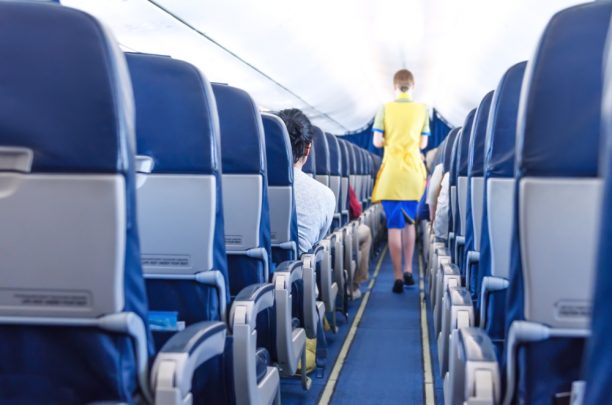 One of the best things there is to look forward to on a flight, aside from the luxury time to finish reading your favourite novel or watching a few films on the entertainment system, is to sit back and enjoy the in-flight food. Granted, not all airline food options are created equal, but the meals can be a great representation of the country you're travelling to, and can be a fun experience waiting to see what arrives.
Ad. Article continues below.
But what if you're in row 41C and likely to be in the very last row on the plane served? There's nothing fun about that at all. Not only that, but usually by the time the stewardess gets to you, all the best food options are gone and you'll be left with the chicken Alfredo that no one else wanted.
Read more: Why you should always wear a jacket through airport security
But, luckily, there is a way you can make sure you receive your meal first on a flight and it includes having a conversation with your travel agent when you're buying your ticket. They will often ask, as you're buying your tickets and choosing your seat position, if you have any food preferences or restrictions. If you don't mind having a meat-free option, you can request a vegetarian meal, but there is also the option on many flights to request a low fat and low cholesterol option, too.
And you won't just receive your meal a measly few minutes before everyone else, you could be served as much as 45 minutes before the other passengers. Leaving you more time to relax, attempt to go to sleep, or catch up on your crafting.
Have you ever ordered a special meal on a flight before? What was it and did you get your meal earlier than everybody else? Let us know in the comments section below.