How to keep your caravan cool in summer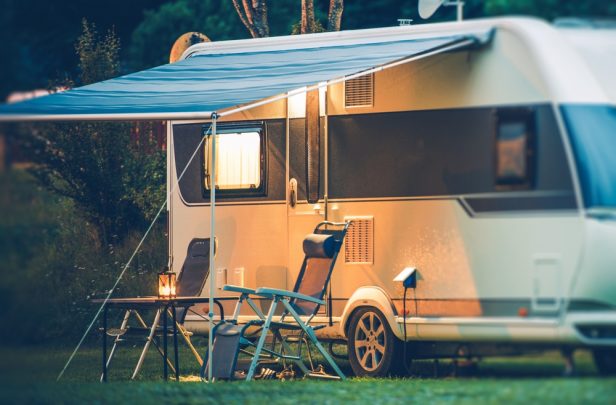 Whether you're spending your days at the beach or cooped up in the house in front of the air conditioner, summer in Australia can be enjoyable at the best of times and downright intolerable at the worst. But if you've taken to the road in your caravan in the middle of summer heat and want to stop your home on wheels from turning into a sauna, then look no further than these helpful tips for keeping cool.
Read more: Scammers targeting the grey nomads
1. Insulation
If you're going to be spending a good chunk of time on the road during the warmer months, then you'll want to explore the possibility of installing good quality insulating into the walls of your vehicle. Not only will you feel cooler in summer but it will keep you toasty and warm during the winter months, too.
2. Fans and air-con
Ad. Article continues below.
It can be a costly luxury, but there's always the option to add air-conditioning or fans into the caravan for extra heat relief. If you're concerned about the cost, then only use it at night when you know it's too hot to get a good night's rest.
3. Caravan awnings
A large caravan awing means that you'll spend less time in your vehicle and more in the outdoors. Pop up the awning in the jiffy and you'll have an alfresco area perfect for lounging around, eating and cooking.
4. Park in the shade
Wherever possible, look for a big leafy tree and park in the shade. It might take a little extra time to find that perfect spot, because everyone is likely to be wanting the same thing, but it will make all the difference to the temperature inside your caravan.
Ad. Article continues below.
5. Open up those windows
Keep those windows open to allow some fresh air to flow through. Even if that air is hot and stuffy, it's better than the trapped hot and stuffy air you already have trapped in the vehicle. Let that air flow free!
6. Keep the sunlight out
The windows might be open, but that doesn't mean the shades and curtains have to be. Keep them shut and stop the sunlight from pouring through.
7. Alfresco dining
Ad. Article continues below.
Whenever possible cook and eat your food outside. That means the heat generated from your appliances won't make your caravan even hotter than it has to be.
8. Change your lighting
Switch your halogen lighting for LED or fluorescent lights. They don't produce heat and are a lot more energy efficient and cost effective.
How do you keep your caravan cool during the summer months? Share your tips with us in the comments section below.