How to have better bowel movements while on holiday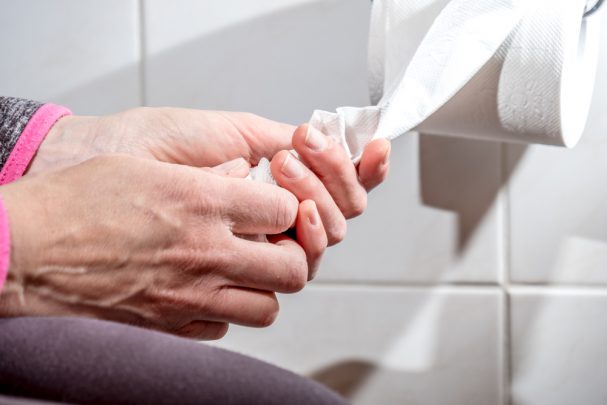 It doesn't matter how regular you are back home, there's just something about going on holiday that miraculously makes going to the toilet a little more difficult than usual.
If you're prone to at least one No. 2 per day, then it will come as a surprise to discover that you haven't pooped even once in the last three days of your holiday.
And this predicament can happen on almost any holiday, short or long, local or international.
Read more: Tips to avoid or treat travellers' diarrhoea
"Whilst a change of scenery can help us unwind and feel more relaxed when we go on holiday, our bowels don't always appreciate change," says CEO of Bladder and Bowel Health Australia, Deborah Gordon. 
Ad. Article continues below.
"Our bowels can become 'creatures of habit' and your usual morning routine can get thrown out of whack if you are in a different timezone, eating different foods and maybe not as active as you might be at home."
But there are things we can do to stop our bowel movements from getting in the way of a perfectly enjoyable holiday. 
1. Stay active
You may be tempted to move very little on your next holiday, perhaps spending more time on the beach than anywhere else, but Gordon says your bowel will thank you for staying active.
"Try and make sure that you get some exercise — walking is great," she told Travel at 60.
Ad. Article continues below.
"It might be tempting to laze by the pool or chill in the day spa, but your bowels can also slow down, leading to uncomfortable constipation." 
2. Be aware of what you drink
We're much more likely to indulge in the odd glass of alcohol while we're on holiday, but that might lead to some uncomfortable toilet situations. "Ensure that you drink plenty of fluids — water is best when a safe supply is available," says Gordon. "Alcohol can lead to dehydration so make sure that you have some non-alcoholic drinks to hand."
3. Eat plenty of fibre
You're likely going to opt for some unhealthier foods options while on holiday, rather than what you'd regularly have at home, but it is important to eat as many fruit and vegetables as possible. "It may be difficult to be served adequate quantities of fruit and vegetables when travelling, so it may be helpful to choose the fruit platter at breakfast, have a side order of vegetables, or maybe buy some local produce to boost your fibre intake," Gordon advises. And if it's not likely that you'll opt for healthier food options while on holiday, why not pack some basic fibre supplements in your luggage, trying them before your trip to see how your body responds.
Ad. Article continues below.
Other tips to keep your bowel healthy while on holiday include:
Drink plenty of water
Aim for five veggies and two fruit every day
Exercise for at least 30 minutes per day
Check your posture while on the toilet. Your knees should be higher than your hips and lean slightly forward
Don't strain, but rather wait until you feel the urge to go
Have a warm glass of water and go for a walk to get your bowels moving
See your GP if you have persistent bowel troubles
Have you ever found it difficult to go to the toilet while on holiday? How did you deal with the situation?