How to get the best sleep on a plane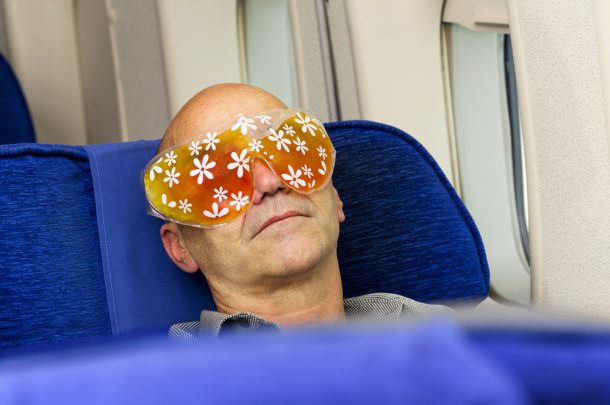 There's nothing worse than arriving at your destination after a 30-something hour flight and needing a whole week to recover from jet lag and your lack of sleep.
Instead of spending your flight with little shut-eye, terrible circulation and a crick in your neck that can ruin a trip, take on these tips about how to get the best sleep on a plane. And, no, it doesn't include an upgrade into first class!
The first thing you want to do is make sure that there is going to be as little interruption to your sleep as possible, so, if you can, try and pick one of the quieter areas of the plane.
This could include the window seat – because you don't have to worry about getting up to move for your fellow passengers every time they need to go to the loo – or perhaps a seat in one of the exit rows would better suit, as it's known to have a little bit of extra leg room, if you need it.
Read more: Flight attendants reveal their plane food secrets
Ad. Article continues below.
Another great thing about the window seat in particular is that it allows you to lean onto the side of the plane and use your pillow to find a little bit of comfort during your flight, unless of course you are flying with someone you know and they don't mind you snuggling up against them.
Alternatively, if you find yourself in the middle seat and there's nothing you can do about it, there are some ways you can get a little creative and make yourself as comfortable as possible.
One option is to make a footrest to elevate your feet. You can either do this with your carry-on luggage, placed under the seat in front of you, or by tying your inflight blanket to the chair to form a makeshift hammock for your feat.
You might receive a few confused looking glances from other passengers, but the joke will be on them when you leave the plane feeling well-rest and ready for the next leg of your trip.
Do you have any handy hints for getting a good sleep on a plane? Let us know all about it in the comments section below.