How to get freebies on a cruise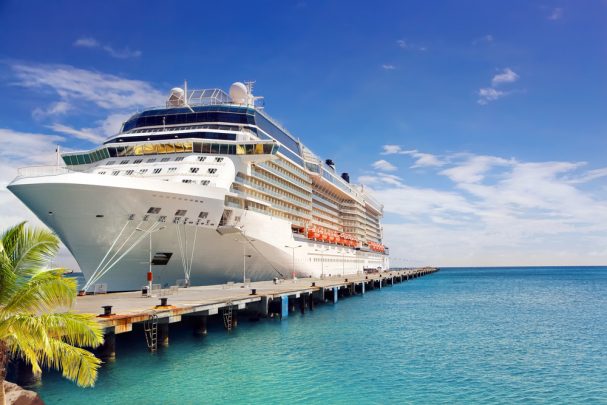 From the cocktails at the bar to the spa treatments and excursions, the costs can add up quickly on a cruise. But there are ways to make the most of your holiday without having to fork out your entire savings. If you love to snap up a bargain, or, even better, a freebie, then these will help you get the most out of your cruise without paying a cent. Here are five freebies you can get on a cruise, without losing your dignity in the process.
Read more: How to avoid getting sick on a cruise
1. Prizes
If you love to be the life of the party and jumping up in front of a crowd, then why not use that skill to your advantage and join in one of the many competitions on board? You might win a free drink, some merchandise or another fun freebie in the process. You might not, but it's worth a try.
2. Toiletries
Ad. Article continues below.
Spa treatment costs can add up pretty quickly on a cruise, but you'll often see the beauty and massage therapists around the pools at the beginning of your cruise spruiking their wears, trying to entice travellers to make an appointment. Say yes to the freebie products and services and enjoy without pressure to book.
3. Activities
The excursions are great, sure, but there's a lot of fun to be had on the actual cruise, too, and a lot of it is free. There are classes that come with a cost, but there are also free activities to get you out and about including dance classes, performances and more.
4. Alcohol
Who doesn't like a bit of free booze? Well, you're in luck because there is the opportunity to receive free grog on a cruise. But it does come with a bit of effort. Cruise lines will often provide wine tasting evenings and that means, you guessed it, you get to taste, and drink, the alcohol on offer.
Ad. Article continues below.
5. On board events
Whether it's the welcome cocktail party or a gallery evening, these on-board events all have one thing in common – there are often glasses of wine, and lots of them. So, take a look at the events scheduled for your cruise and get involved, pick and choose which ones are more likely to have free bubbles and enjoy. 
What freebies have you received on a cruise? Let us know in the comments section below.