How to get a cabin upgrade on a cruise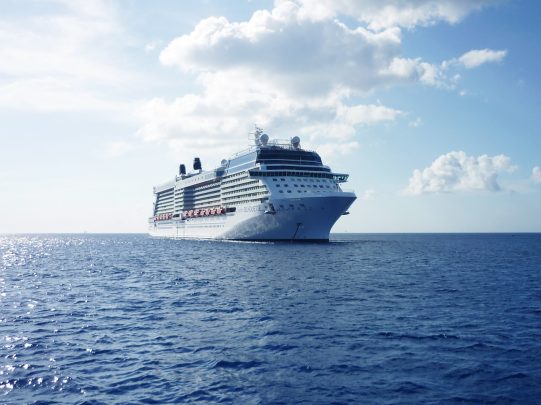 It's considered a cruise myth to some, but yes, it is possible to get a cabin upgrade on a cruise. If you're looking for a free upgrade on your next cruise, then we wouldn't suggest you get your hopes up too much, but it is possible to get a cabin upgrade on a cruise, there's just a little bit of work that goes with it.
Read more: Best budget-friendly cruises for 2017
1. Travel during low season
One of the best ways to get a cabin upgrade on a cruise is to travel during the low season times throughout the year. The reason there are upgrades available on a cruise is because each of the rooms haven't yet been filled and your most likely to find this is the case if you travel during the times that are less popular than others.
2. Become a loyal cruiser
Ad. Article continues below.
The airlines have loyalty programs and so do the cruise lines, so if you are thinking of going on a lot of cruises in the future, then it's worth signing up to one (or more!) loyalty programs. Not only can you score bargain prices but you can also manage to receive benefits like a free upgrade. Bonus!
3. Look out for promotions
Sign up to your favourite cruise liners and travel companies for the chance to find out about special promotional prices. You might just get the opportunity to book a balcony room at the price of an internal cabin. Sign up to the Travel at 60 VIP newsletter to find out about the special cruise deals and offers.
4. Book a guarantee cabin
If you want to try your luck, then it is worth booking a guarantee cabin, which is when you're guaranteed the category of cabin you've requested but don't know which one it will be until a couple of weeks before your departure date. If there are no cabins available in the category you requested then you'll be given one that is in the category above, meaning you've actually received a free upgrade. Of course, this comes down to luck and there is no guarantee you will actually receive an upgrade, but it's worth a shot.
Ad. Article continues below.
5. Ask (after the first port)
It doesn't hurt to ask, does it? But before you go requesting an upgrade, it pays to wait. If you wait until after your first port, the crew will know if the cruise is packed to capacity and whether there is an opportunity to give you an upgrade. They won't necessarily offer one, even if the ship isn't at capacity, but you never know if you don't ask.
Have you ever received a cruise cabin upgrade? Let us know how you did it in the comments section below.