How to eat your way around Hawaii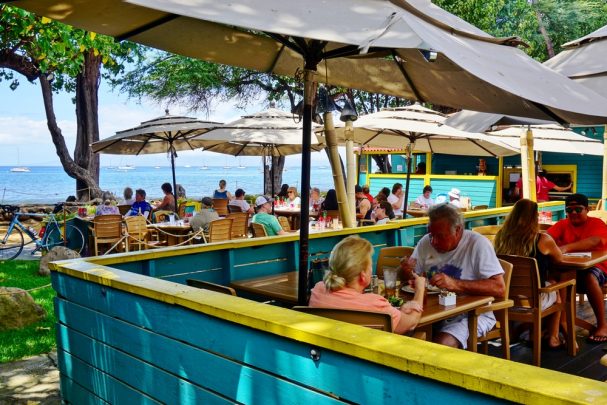 Hawaii is known for its landscapes. There are white sandy beaches that have been favoured by surfers for centuries, volcanoes that jag across the coastline and reefs off the shore that are perfect for snorkelling. What is a little less known about Hawaii is the food. From highly prized cans of meat, street food favourites and savoury seafood options picked up from the roadside, there is a delicious variety of food to nosh on at every corner. You might need to bring your stretchy pants, though, or at least be willing to loosen the notch on your belt. Here's how to eat your way around Hawaii on your next trip.
Read more: Plan your own trip to Hawaii
1. Shrimp trucks
Ad. Article continues below.
Most popular on the North Shore, the shrimp trucks are a must visit while in Hawaii. If you love your butter and garlic just as much as you love your prawns, then a trip to some of the North Shore favourite trucks will tickle the tastebuds. Some of the popular trucks include Giovanni's, Fumi's Kahuku Shrimp Truck, Big Wave and Macky's Sweet Shrimp Truck.
2. Shaved Ice
Ad. Article continues below.
Who would have thought shaved ice could be so delicious? There are so many varieties of these soft, fluffy snacks to choose from including passion fruit, guava and macadamia nut.
3. Poke
Ad. Article continues below.
No, it's not something you do to someone who cuts in front of you in the queue at the supermarket, poke (pronounced POH-keh) is a dish made of cubes of raw fish seasoned with any number of different herbs and spices. It's one of the most popular dishes in Hawaii and for good reason: it's healthy, simple and delicious!
4. Acai Bowls
Ad. Article continues below.
Popular the world over, Hawaii was one of the first places that really caught on to the acai bowl movement. This palm tree berry is known to aid digestion, boost immunity and promote skin health. The colourful bowls are a great meal option during the hotter months when it's almost too warm to eat.
5. Spam
Ad. Article continues below.
Often considered ham's unpopular younger cousin, this canned meat is an incredibly popular food option in Hawaii. More than 7 million cans of Spam are eating in Hawaii each year, so their love of the canned spiced ham is a part of the way of life here and is even found on the menu at McDonalds and in local sushi dishes.
What are some of the other food favourites you've tried in Hawaii? Have you tried any of these? Let us know in the comments section below.