How to avoid sitting next to a baby on a flight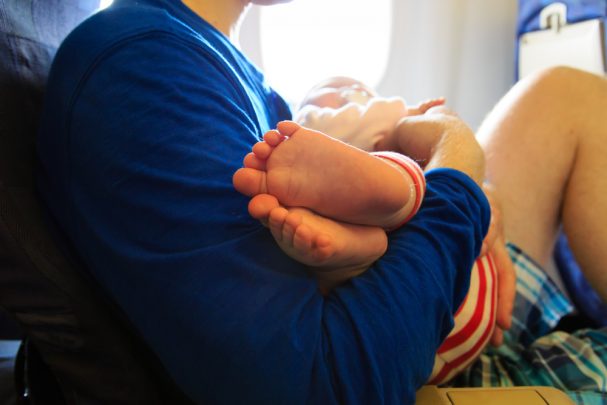 There's no doubt that travelling with a child can be a difficult ordeal, but sitting next to a screaming baby on a 16-hour flight has got to be one of the most frustrating travel situations a person can experience.
Luckily, thanks to one flight attendant who spilled the beans about some of their best travel tips, there is a way to avoid sitting next to a crying baby on a long flight.
Read more: How to book an entire row on a plane without paying extra
While we certainly would never blame the poor kid for crying on a flight, it's just not one of the most comfortable experiences, especially with all that ear-popping and the anxiety that sometimes comes with flying.
But there is something you can do to lower the chances of actually sitting next to a baby on a flight. According to the flight attendant, passengers should choose a seat that is as far away as possible from the onboard bulkheads.
Ad. Article continues below.
"You can lower your odds of sitting directly next to one by choosing a seat that's located far from the partitions on board," the flight attendant said.
Read more: How to tell if your hotel bed is actually clean
"These partitions, which go by the technical name 'bulkheads,' are the only places on an aircraft where a parent can safely secure a baby's bassinet; and are, therefore, where most children under one-year-old will be situated."
What good news this is to travellers who find themselves unlucky enough to be repeatedly seated near crying children. The next time you book your flights, be sure to ask your travel agent to choose a seat that is as far away from the bulkheads as possible.
Do you have any more secret travel tips to share with our community of travellers over 60? Spill the beans in the comments section below.