How clothes pegs can stop you from getting sick on holiday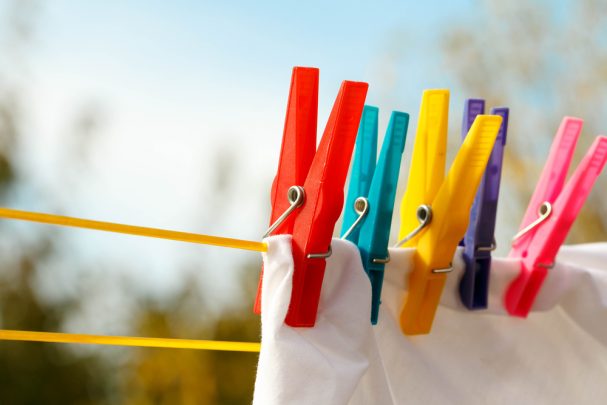 It always seems to happen. You wait months to finally go on that long-awaited holiday and about three days in you begin to get the sniffles. But you're not going to let an annoying cold get the better of you, are you?
You're going to power through the runny nose and achy bones, because you're on holiday and you're going to enjoy yourself even if it means you're going to need a holiday from your holiday once you get back.
There is some good news, though, because the common cold is largely avoidable, especially if you follow some simple tips and advice.
One of the easiest ways to catch a cold is by letting germs and bacteria make their way into your mouth. And what's one surefire way of allowing germs into your mouth? Well, that's through your toothbrush, of course.
Read more: Why there are no baby seats on flights
Ad. Article continues below.
How many times have you checked into a hotel and placed your toothbrush onto the bench, into a cup, or worse still, into your toiletry bag?
The best way to stop germs from getting onto your toothbrush is to stop the brush from touching anything that could have bacteria on it.
That's where the clothes peg comes in, all you have to do is use the peg to hold your brush in place on the counter (see the image here), that way there's no chance of bacteria getting onto your toothbrush before placing it in your mouth.
If you have a container for your toothbrush that you bring with you on holidays, fantastic. But just remember not to leave it on the bench of your hotel room, keep it elevated. That's where the humble clothes peg comes in handy.
Have you tried this tip before? Share your own tips and tricks with us in the comments section below.