How a contact lens case can save you luggage space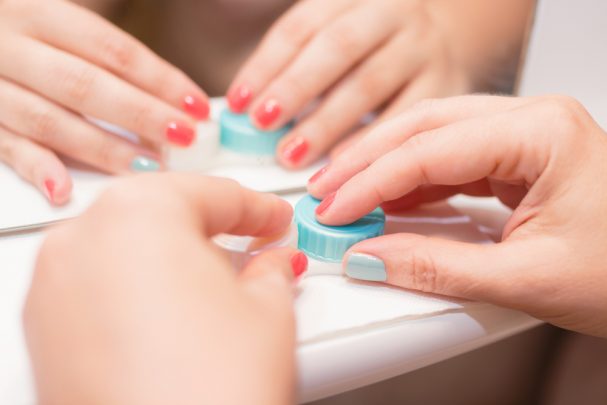 There's nothing worse than packing for a holiday and realising that 90 per cent of your suitcase is made up of toiletries. From toothpaste, perfume, moisturiser and shampoo, there are likely a variety of bottles lying around the bathroom that you'll want to squeeze into your luggage.
Thankfully, there are ways to get your expensive hand, eye and face creams on your holiday, without lugging the entire bottle around with you.
That's where the handy contact lens case comes in handy. These little plastic containers can be filled to the brim with any cream, lotion or liquid that you can possibly think of and be popped into your toiletries bag without too much worry about how much room they'll take up.
Read more: The best time to go to the toilet on a plane
They're also a great little accessory to pack if you're worried about what the liquid restrictions are if you're carrying lotions in your carry-on.
Ad. Article continues below.
But if face creams and lotions aren't for you, then this versatile container can also be used to carry small pairs of earrings that you're worried about losing while you're away.
No longer will you have to worry about misplacing one of your studs, now you can simply pop them in a contact lens case and get on your way.
Do you have any other space-saving tips for travellers? Let us know your own in the comments section below.