How a company is using smell to inspire travel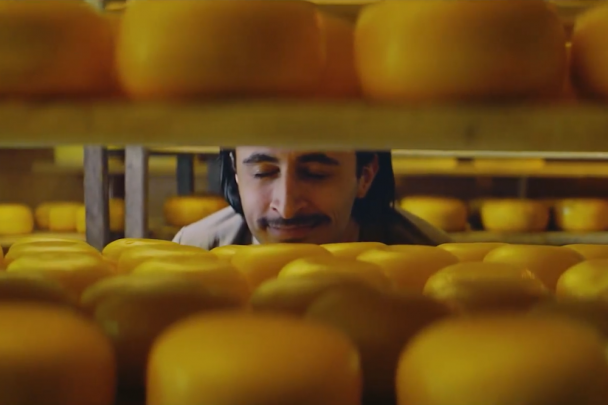 Image: ThalysTube/YouTube
We're often inspired to travel when we see a beautiful picture of a destination – but what about when we smell it? Forget the brochures and pamphlets, one travel company decided to ignite a whole new sensory experience into the world of travel inspiration.
European rail operator Thalys, with the help of French agency Rosapark, set up a pop-up installation in the middle of an art gallery in Belgium, allowing visitors to smell 64 different places throughout Europe in the hope it would inspire and intrigue.
Read more: Scenic roads in Europe worth exploring on your next trip
The Scents of the City installation used infused beads of scents that represented the aromas of 16 different places each in Paris, Amsterdam, Cologne and Brussels, which were placed into tubes and hung from the ceiling on strands of fishing line.
Ad. Article continues below.
A team of people worked on the project to make it to the exhibition phase, including perfume designers. 
"The scent surrounds you and you are submerged in emotion," perfume designer Elisabeth Carre says. "It's this strong connection between emotion and scent that creates the journey. Like a pied piper of scent, leading you around the cities."
Scents remind us of places we've been, but Thalys are exploring whether scents can inspire people to travel. Next to the exhibition, they had a platform which allowed people to book travel instantly.
Read more: 10 photos that will inspire you to take a European river cruise
Examples of the scents included, 'A Real French Breakfast' – the smell of a buttered tartine in a Parisian café and 'Moments after Mass', the blended scent of the Cologne cathedral.
Ad. Article continues below.
It's not the first time Thalys have gone out of the box to inspire travel, releasing a Sounds of the City campaign in 2015. They captured the soundscapes of three cities – Paris, Brussels and Amsterdam – and turned them into interactive billboard maps for people to listen to.
What a way to inspire travel! Watch the video of the campaign below. 
Have you ever been inspired by the smell of a destination?