Hidden gems in and around Brisbane for travellers over 60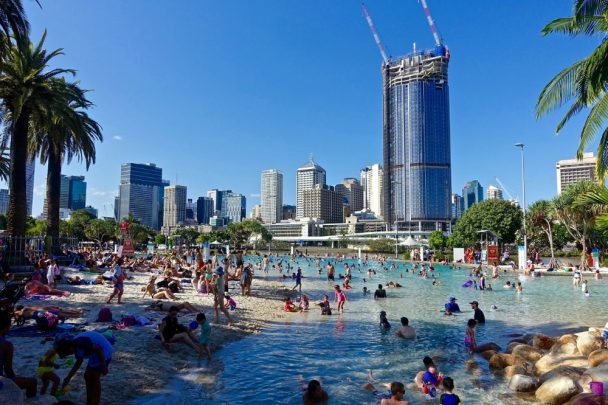 The city of Brisbane has long been considered the frumpy older sister city when it comes to Australian capitals. It's not quite metropolitan enough for the Sydneysiders, and there aren't enough laneway cafes for the Melbourners. But Brisbane is coming of age, with many new restaurants, entertainment precincts and cultural delights to keep you busy. But it's not just South Bank, the Queen Street Mall and Fortitude Valley that will keep travellers entertained, there are a whole variety of hidden gems for travellers over 60 discover, and here are just a few.
Read more: Secret sites in Sydney that the locals don't want you to know about
1. O'Donovan Library
You'd hardly know it, walking by the Queensland Parliament House, but inside that impressive façade is a collection of books from 1860. The O'Donovan Library, named after Irish scholar and librarian Denis O'Donovan, is Brisbane's oldest and an impressive place with some old-world charm.
2. Brisbane Jazz Club
Ad. Article continues below.
Brisbane's only jazz club is set on the banks of the Brisbane River and plays host to musicians from around the country and the world. They are a not-for-profit organization and even have their own 19-piece big band. This is the place to be on a weekend, or even a weekday, if you love your live music.
3. King Island, Wellington Point
Towards the east of Brisbane is Wellington Point and King Island. Couples, singles, families and travellers over 60 gather at the point on weekends and then walk out to the small island at low tide, when a handy 1km walkway reveals itself. The island is now a conservation park and a great place to visit. Just make sure you don't return too late, otherwise you'll be swimming back to the mainland.
4. Enoggera Reservoir
Enoggera Dam is a heritage-listed reservoir that has been the locals' favourite since 1866. It's just a 30-minute drive from Brisbane city and a great way to get some respite from the hot summer heat. There's also the option to hire a kayak, go for a walk through one of the hiking tracks, or do nothing but sit on the shore of the dam and dip your toes in as you wish.
Ad. Article continues below.
5. Spring Bluff Railway Station
If you love your railway history, then a trip to Spring Bluff Railway Station is in order. The heritage-listed station was built on the main train line between Ipswich and Toowoomba in 1864 and sports are beautiful garden thanks to a competition that was held in 1914. Queensland Railway wanted to encourage staff to make their station more appealing and so introduced a garden competition. The gardens are still maintained and are a great reminder of the area's history.
6. Bee Gees house
Imagine being the neighbour of the Gibb brothers before they became the world-renowned band, The Bee Gees. They would have listed to the sweet harmonies of the three boys while they lived in a house in Redcliffe. And now you can visit the home, too, which is on 12th Avenue in Scarborough.
7. Boggo Road Gaol
Ad. Article continues below.
One of the most famous prisons in Australia, Boggo Road Gaol's history is colourful and terrifying, with protests, escapes, deaths and riots all occurring on the premises. Now there are ghost tours, as well as regular tours, and is open to the public each week from Thursday to Sunday. The goal will be closed for redevelopment soon, though, so get in soon to see the history come alive.
8. Cleveland Point Light
About 25km south-east of Brisbane is the Cleveland Point Light, which is a lighthouse that was built from 1864 to 1865. Not only is the small lighthouse a great landmark to marvel at, but there's a great fish and chips place nearby and a great lookout to the water as well.
9. Gas stripping tower
Constructed in 1912, the gas stripping tower is a heritage-listed landmark in West End. The tower used to remove tar and ammonia from raw coal gas, which was then piped through the tower. Now it stands as a legacy of Brisbane's history and the tower has since been refurbished and surrounded by picnic grounds. 
What are some of the hidden gems in Brisbane you'd like to share with other travellers over 60? Let us know in the comments section below.