Here's the best-value hotel room and how to get it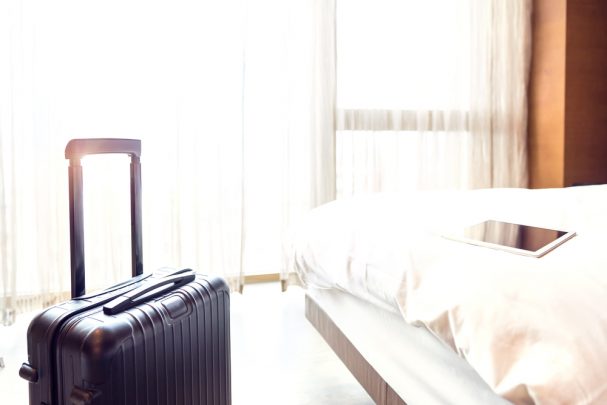 When it comes to planning and booking your perfect holiday, a lot of things come to mind. Namely things like, where you're going, what types of activities you'll want to do and how much you can budget.
One of the most expensive, but also one of the most important, parts of planning a holiday is booking your hotel room, and if you're working within a limited budget, then you'll want to make sure you get the best value room on offer.
There is a way you can make sure you get the best value room available, and all you have to do is ask for something rather specific. When was the last time you booked a hotel room and were particular about the position of the actual room? Never? Well, this simple question can make sure you get a room that is not only great value, but bigger and brighter than any of the other rooms on offer.
Read more: Scammers targeting grey nomads
All you have to do is ask for a corner room. Because of the usual design of a building, the corner room will almost certainly have more windows and will often also be larger and more spacious than the other rooms, too. If you're lucky, then the room will still be within the same price range, but will feel like you're getting something extra special.
Ad. Article continues below.
So, the next time you begin planning a trip, get in touch with your preferred hotel and ask whether they have any corner rooms available. If they're the same price as the other rooms, then you have found yourself a great-value accommodation option for the same price of a regular room.
Here are some other things to think about when looking for accommodation options:
1. Where the hotel is located. Make sure it is close to where you will be spending most of your time, or is close to public transport if you'll be relying on local buses and trains to get around. If you're in a big city, it might be best to find a hotel close to the attractions and landmarks you'd like to visit, so most of your time isn't spent in the bus, car or taxi.
2. Stick within your budget. If you've got a good idea of what you can and cannot spend on your next trip then try hard to stick to it, especially with your accommodation. If you budget well on your hotel room, then you can spend the rest of your hard-earned cash on memorable tours and experiences instead.
3. Atmosphere is important. If you're staying in a city, town or a beachside location, then you want to make sure you can lap up as much of the location as possible. So, it might be tempting to simply organise the cheapest or easiest hotel available, but do some research about the suburb and the vibe of the area so you get the most out of your trip.
What do you think? Have you used this tip to book the best-value hotel room? Let us know your own tips in the comments section below.