Here's proof over-60 travellers are the most adventurous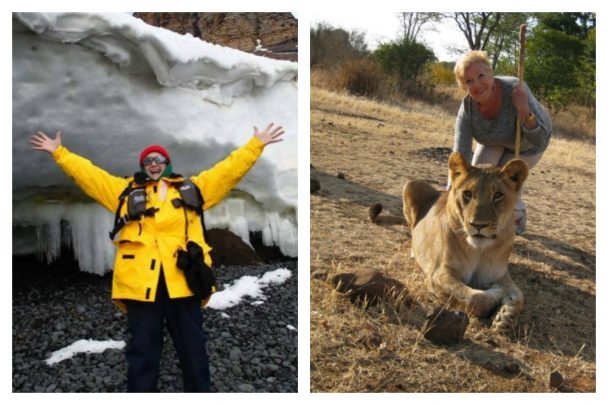 Image: Gwenda Banard and Jenny Alcorn
Whoever said travellers over 60 weren't adventurous was clearly misinformed. Our Travel at 60 community will give even the bravest explorers a run for their money with some of the things they've done on holiday. Read for yourself some of the fearless tales of these Baby Boomer travellers. 
1. Zip-lined through Alaska
Cheryl K Keating did 11 different zip lines in Alaska. She also did all of the rides in Disneyland and Universal Studio in the USA and there are some pretty terrifying rollercoasters at the world's most famous theme park. "Fun, fun, fun! Tick, tick, tick off the bucket list," she said. "My partner also bungee jumped at 60 in New Zealand."
2. Kayaked in Antarctica
Ad. Article continues below.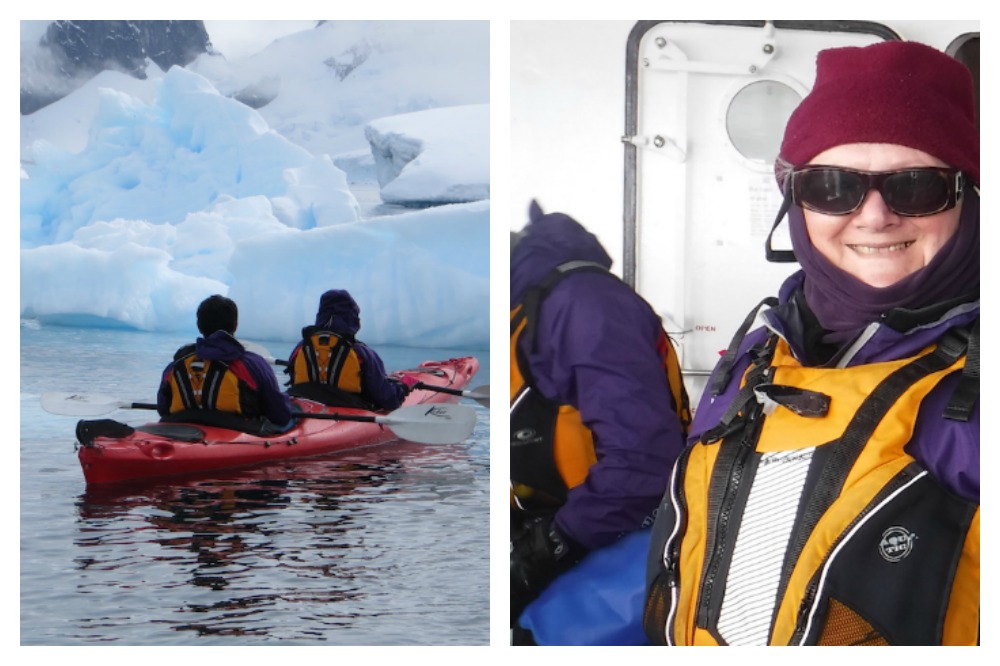 Despite never getting in a kayak in her life, Dale Jacobsen's love for Antarctica saw her hop in a two-person kayak in Antarctica with a stranger and paddle amongst the icebergs. Of course, the water is absolutely freezing, so a very brave effort by Dale! She wrote all about the experience in a blog for Travel at 60.
3. Sat with the silverbacks in Rwanda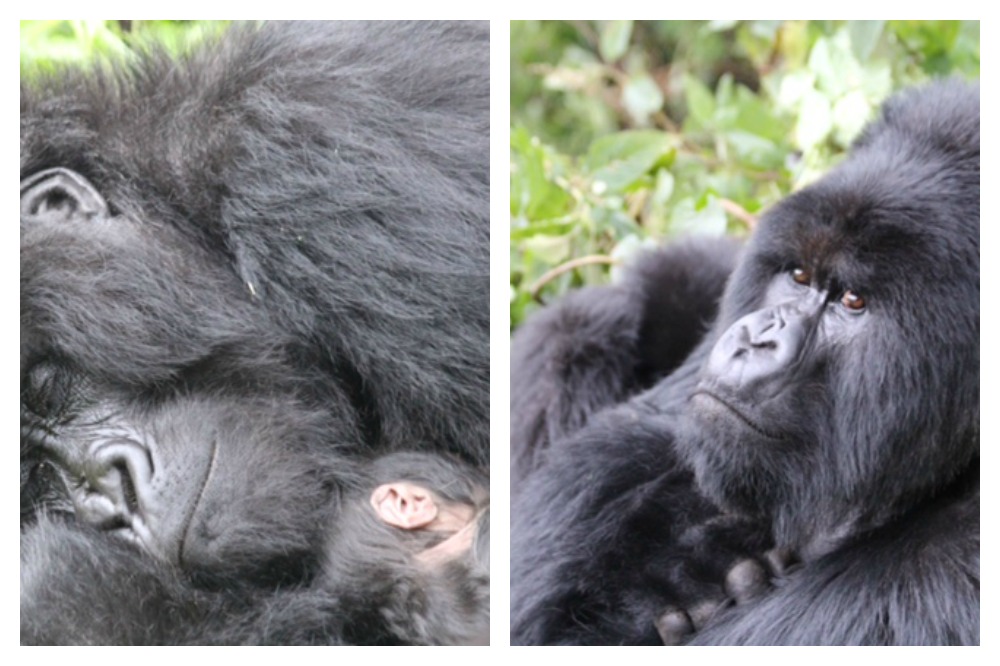 Dianne Johnson hiked for two-and-a-half hours through the countryside in Rwanda to sit with a family of gorillas. "It was an amazing experience to be about eight to 10 feet away from the silverback and his family of 18, including a baby who had been born during the night," Di said. "I left a little bit of my soul in the mist that day."
Ad. Article continues below.
4. Crossed the perilous Drake Passage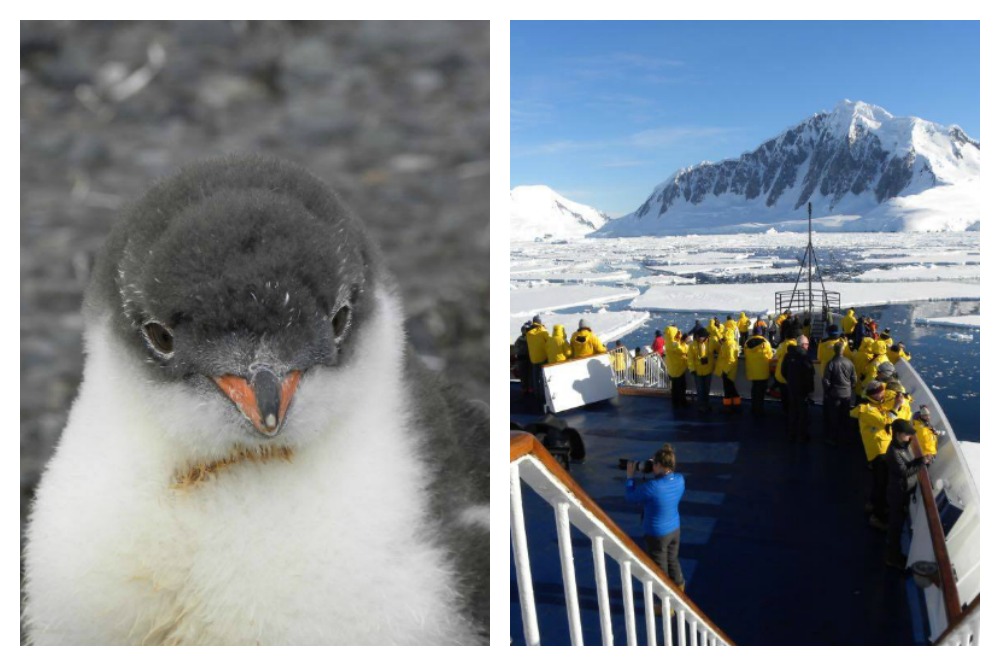 Drake Passage is the expanse of ocean between Cape Horn in South America and Antarctica's South Shetland Islands. It's said even Charles Darwin, who explored the world via ship, was incredibly seasick when rounding Cape Horn. It was no challenge for traveller Gwenda Banard who conquered the Drake Passage, enjoying a cruise to Antarctica wildlife spotting.
5. Walked with the Lions in Victoria Falls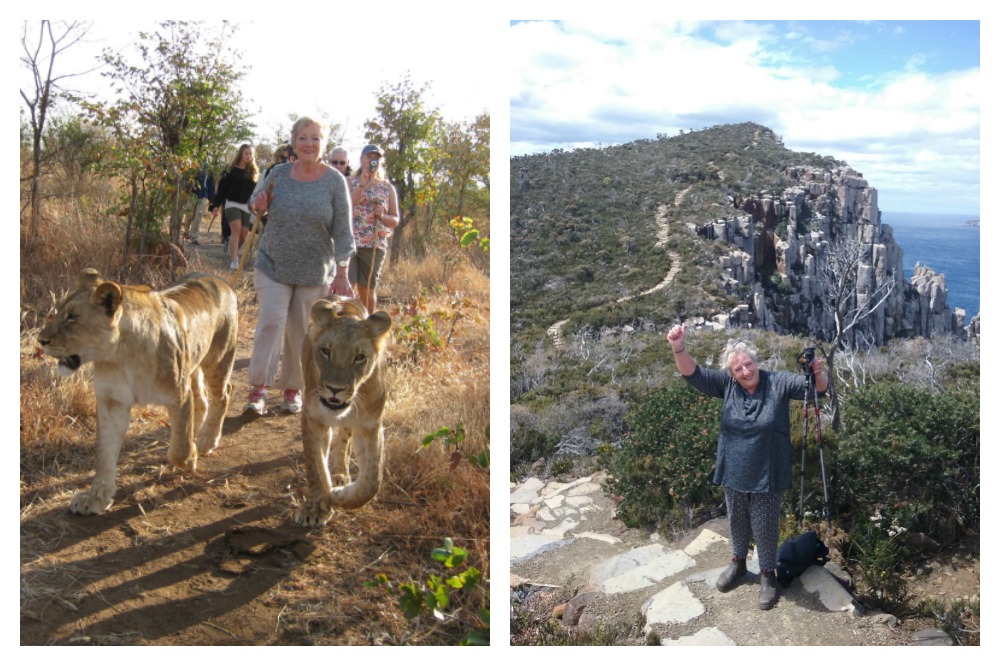 Ad. Article continues below.
Jenny Alcorn was a carer for her wheelchair-bound husband for 16 years after he had a stroke. When he passed away in 2015 she started travelling on her own. So far, Jenny has gone paragliding in Bright, walked with lions in Victoria Falls and Zimbabwe, and did the hike to the Totem Pole, part of the 3 Capes Track in Tasmania. She says the latter was the toughest thing she's ever done. "I'm off to Africa again in three weeks!" she said. Go Jenny!
6. Climbed Dunn's River Falls Jamaica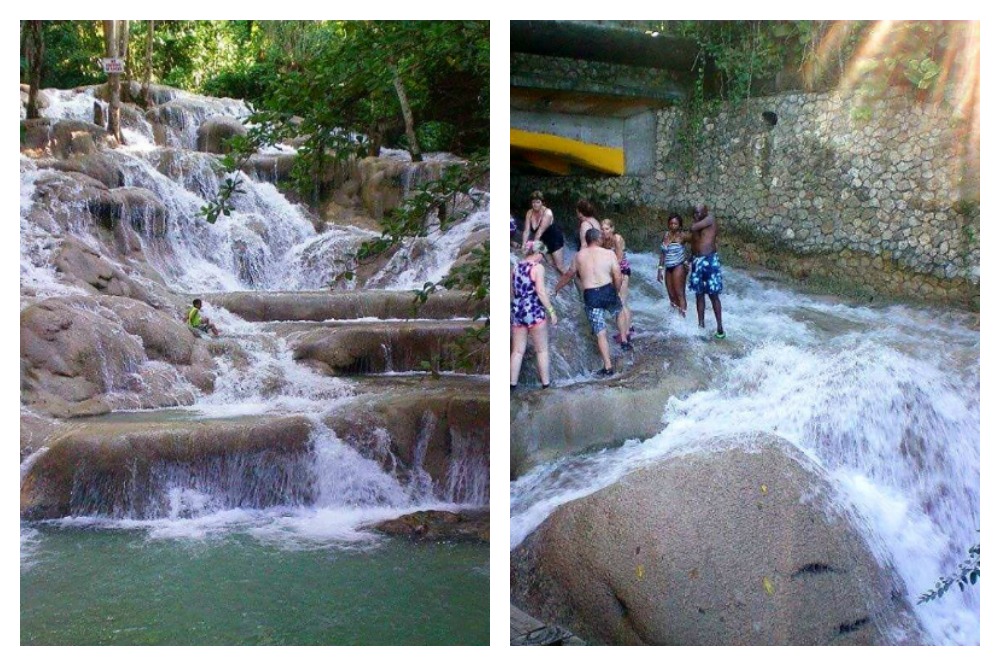 There's not much OHS going on in these photos! Karen Woulfe said climbing Dunn's River Falls in Jamaica was great fun. It looks mighty slippery with a lot of sheer drops. 
7. Walked the ocean floor
Ad. Article continues below.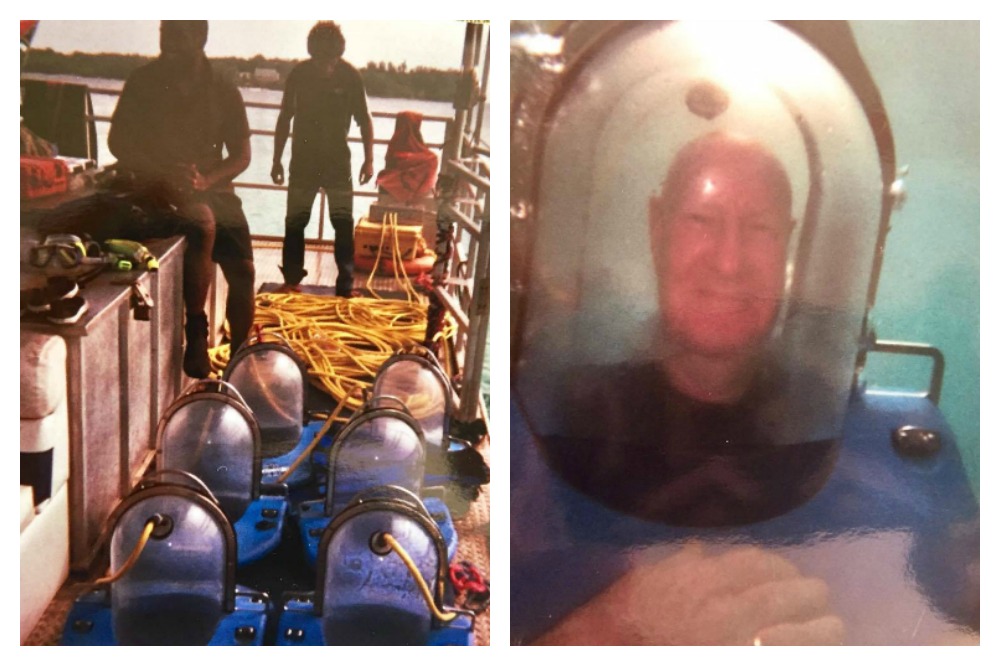 Decked out in diving gear and huge, heavy helmets, Stephen Foster and his wife Dawn (who is terrified of being underwater) walked along the ocean floor in Vanuatu. "You should have seen her face when she first came down," Stephen said of his wife. "Dawny's got guts and warmed to it." Their next adventure is a trip to Queensland to visit family for Stephen's 70th birthday. "I'm doing a tandem parachute jump as a birthday present," Stephen said. "I'm sooo looking forward to that."
8. Para-sailed in Malaysia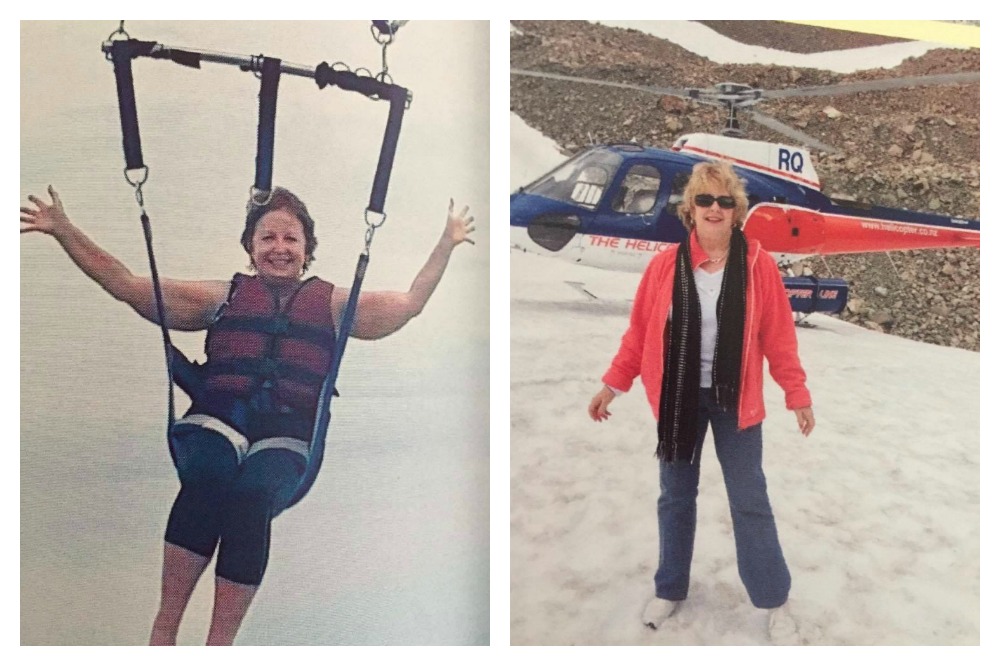 Susan Podger had the time of her life at the Tunku Abdul Rahman National Marine Park in Malaysia, where she took up the chance to parasail. Although that adventure was that was hard to top, she said a helicopter ride that landed on Mount Cook in New Zealand was also pretty awesome too.
Do you have a daring adventure story to tell? Share it with us via the Travel at 60 Facebook Page.