Heavenly holiday locations perfect for relaxing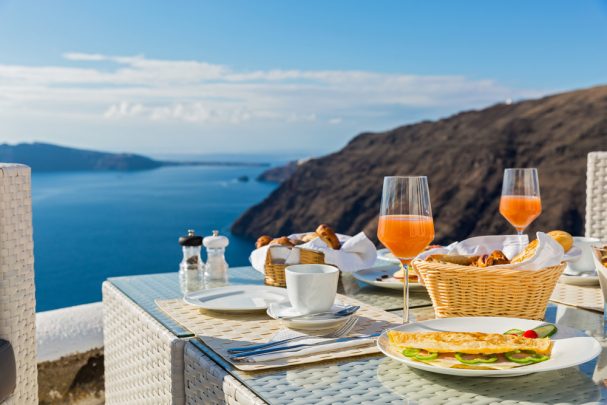 When was the last time you went on holiday and didn't feel like you needed another one just to recover from all the efforts of your trip? Well, you won't have to worry about that at any of these luxury holiday locations because not only are they simply heavenly, but if you could become any more relaxed on holiday then you'd be asleep. Here are some of the relaxed holiday locations around the world to take your pick from if you need to unwind on your next trip away.
Read more: Plan your own luxury holiday here
1. Therme Bucuresti, Romania
Ad. Article continues below.
Therme Bucharest is like a luxury day spa on steroids. Located on thermal water channels, the wellness centre is the largest in Europe and is located in Balotesti in Ramania, just a half an hour drive from the capital of Bucharest. The grounds feature more than 800,000 plants, 500 palm trees and a selenium-enriched pool that is set at a comfortable 33 degrees Celsius. There are a series of luxurious areas including Elysium, which houses the saunas, The Palm where aromatherapy and recreational activities take place and Galaxy, which is more suited for families with children.
2. Vomo Lai Lai, Fiji
Ad. Article continues below.
The island of Vomo Lai Lai in Fiji is worth planning your holiday around. This is not your ordinary island holiday location. This deserted piece of paradise has a tiny untouched beach with day beds at the ready for you to lounge away the day upon. Have a boat drop you off from one of the other nearby islands and arrange to have a champagne picnic waiting for you upon arrival.
3. Azamara cruises
Ad. Article continues below.
 There's nothing quite as luxurious as enjoying a leisurely morning breakfast with a view like this. While you could be almost anywhere in the world, Azamara cruises are known to have some of the most luxurious vessels with opulence covering everything from your private balcony to the restaurant bar. 
4. Banjaran Hot Springs, Malaysia
Ad. Article continues below.
Nestled amongst the 260-milion-year-old Palaeozoic limestone mountains, the Banjaran Hot Springs retreat is a heavenly place that was specifically created to help people relax and unwind. As well the the view and the unfamiliar sound of silence to lull you into a state of relaxation, there are also geothermal hot springs, natural caves and flowing waterfalls. Spa treatments are inspired by ancient traditions by indigenous Malay, Chinese and Indian cultures.
5. Silver Island Yoga Retreat, Greece
Ad. Article continues below.
Imagine waking up every day to the view of the ocean and the shores of Silver Island. 60 acres of rolling hills make for a heavenly home, albeit it only briefly. There are yoga classes at dawn, kilometres of hidden walking tracks and a complete eco-retreat experience. 
6. Fusion Maya, Vietnam
Ad. Article continues below.
In amongst all the hustle and bustle of Vietnam, there is a hidden slice of heaven in Da Nang. Not only does the resort offer guests the chance to unwind, but their objective is to help people master the art of relaxation. They do this with down-to-earth service, spa experiences and healthy lifestyle options that are a feel-good indulgence. 
7. Nest Hotel, Mexico
Luxurious escapes don't get much more inviting than this. Touted as a boutique hotel with natural simplicity at its core, the resort is positioned on the Mexican Caribbean with individual bungalows offering idyllic ocean-front views. When you're done sampling the casual Mexican fusion options in the restaurant, wander down to the beach where pillow-soft sun beds will support your body as you sleep in the gentle sun.
Ad. Article continues below.
8. Qualia, Whitsundays
The Whitsundays may have had an unexpected visitor recently, in the form of Cyclone Debbie, but that doesn't mean the region hasn't reopened for business. The blue skies have returned and Qualia on Hamilton Island will reopen on the 1st of July after experiencing its own rejuvenation process. Sublime spa treatments include couples treatments, featuring chocolate and champagne, full body massages and signature spa treatments for the guys only.
When was your last relaxing holiday? Let us know all about it in the comments section below.