Heartbroken dad saved by kindness of stranger at airport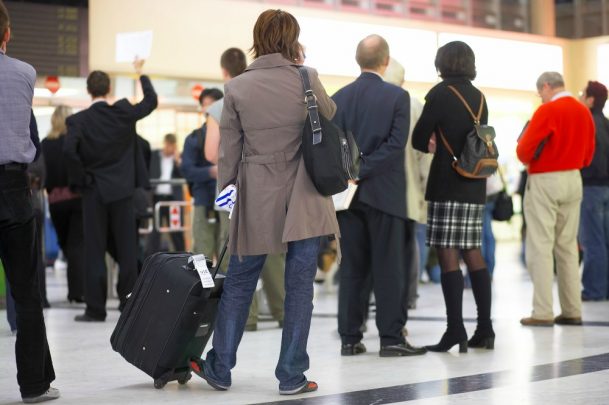 At what age does a child stop being able to fly for free?
One man thought his two-year-old daughter was still eligible to fly for free with him.
When he went to check in for his flight he was given the news he would have to pay for her too.
When he booked the tickets she hadn't had her birthday and was still under the age limit for free flights.
Read more: Why you should never take your shoes off on a flight.
Ad. Article continues below.
Admitting he couldn't afford the extra ticket he stepped aside to see what he could work out, when a kind stranger offered to pay.
She paid the $749 for the ticket, saying she didn't want anything in return.
Read more: A foolproof way to get your meal first on a flight.
It's a generous act that gave goosebumps to the flight agent, and even a woman who was nearby who witnessed it all.
That woman then shared the whole story on the Love What Matters Facebook page, a page that celebrates love in all forms.
Ad. Article continues below.
The story has already had almost 30,000 shared and prompted many comments on the page.
While many of the comments have been saying thank you for being an inspiration it had lead to people sharing their own experiences of random acts of kindness.
Have you ever been the recipient of a random act of kindness?