Happiest country in the world revealed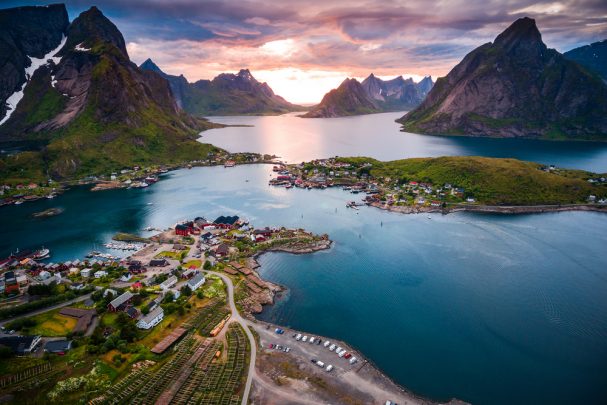 The World Happiness Report has been released sharing the happiest places in the world to live.
Ad. Article continues below.
In the past, Denmark took out the top honours but has been knocked off the top spot by Norway in 2017. The report is compiled by the Sustainable Development Solutions Network (SDSN) which was a global initiative launched by the United Nations in 2012.
The director of the SDSD, Jeffery Sachs told reporters, "Happy countries are the ones that have a healthy balance of prosperity, as conventionally measured, and social capital, meaning a high degree of trust in a society, low inequality and confidence in government".
In 2016, Norway ranked fourth behind Iceland, Switzerland, and Denmark with Australia coming in at number nine.  This year with Norway at the top, Denmark came in second with Iceland, Switzerland, Finland, Netherlands, Canada, New Zealand, Australia and Sweden finishing off the top ten.  Australia is sticking to its number nine position.
Larger countries like the UK came in 19th while the United States dropped one spot to come in at 14.
Mr Sachs blames ill-conceived economic policies as the reason these countries are not in the top ten.  He said, "They are all aimed at increasing inequality – tax cuts at the top, throwing people off the health care rolls, cutting Meals on Wheels in order to raise military spending. I think everything that has been proposed goes in the wrong direction".   He concluded about the report, "I want governments to measure this, discuss it, analyze it and understand when they have been off on the wrong direction".
Do you agree with the report?  Do you think Australia hasn't improved in the last year?  Have you been to Norway and Denmark?